Wednesday, July 5th, 2017
This is just a small show where all the quilts, finished or even just tops, are for sale for charity. Small, but packed with over 1,000 quilts for sale! Plus there were 6 vendors. After perusing the quilt show, we held our own little retreat at a friend's lake cottage. Sewing time!
The Shop Hop was a full day of driving to 7 shops and also stopping to visit a little quilt show put on a Noble Nimble Fingers quilt guild – I hope I got that name right!  I traveled with a wish list and found several fabrics I wanted to start 2 new quilts.
We had two more full days of sewing before heading home! I made progress on the Facets quilt. And headway on the Fence Rail Star quilt. Each night after supper, we took a relaxing pontoon ride on the lake. And several nights one of my friends and I enjoyed leisurely walks around portions of the lake. All in all it was a very relaxing yet productive time!
Will you be heading to any quilt retreats or shows this summer?
Projects this week:
I finished a table runner. I hoped to quilt up 3 table toppers in June, but only finished 2. This is the second one completed.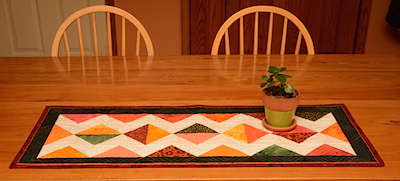 The pattern is from Upstairs Hobby Room, pattern is Whispered Dreams from Sandy's One Block Wonders BOM series.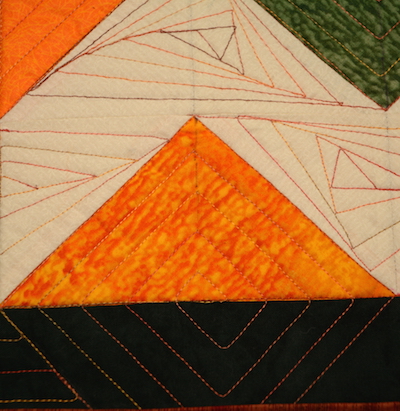 For the quilting I did some ruler and walking foot play.
Today I finished a little project for a friend. She had asked if I could patch her ripped eye glass case. She gave me a blue print to work with. The leather like fabric was ripped where the magnet fastener was attached. I opted to use the old case as a pattern and made a new case for her.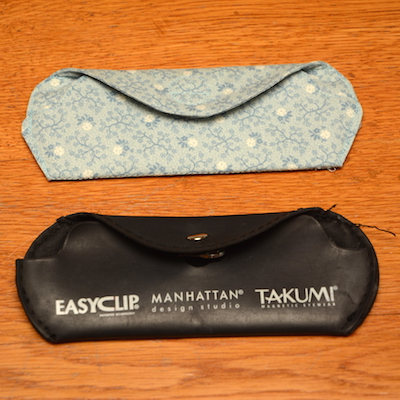 I added a card board insert for stability, and also fused interfacing to both layers of the fabric.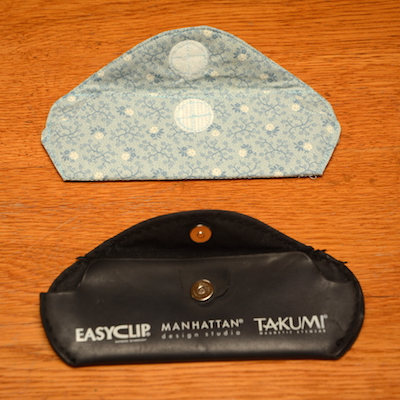 I used a sew on Velcro closer instead of the metal magnet. My friend was very pleased with the results!
How did I do the last To-Do List?
Continue quilting In Box Jaunt Quilt-Along, floral quilting in sashing, then setting this one aside for a couple of weeks.  ✗
Helping adult kids with their new home to get it move-in-ready. That should about fill my week! ✗ Sadly this trip got cancelled. New dates set!
Touch Monkey quilt if there is time.  ✔️
To-Do List for this week: