Yesterday was a great day. Today, not so much. I started out today with flu like symptoms. My day turned in to sleeping, coughing, sneezing, aching. Blah blah blah. NOT how I envisioned this week going!
Monday, I hosted my quilting group, Curvy Quilters. We jokingly started calling ourselves that when at one time all of us where working on some curved version of a quilt design. 2 of us love Sew Kind of Wonderful's Quick Curve Ruler and patterns. And another gal in the group decided to give the ruler a try, and she loved how easy sewing curves was! The name stuck, and we are the Curvy Quilters!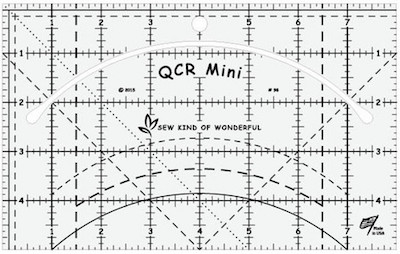 We had a birthday in our group, so I made a little cake that we shared at lunch time.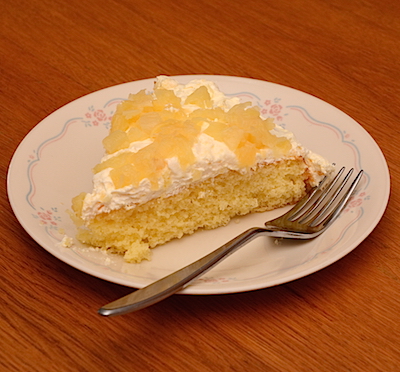 Usually when we meet, I work on one of my UFOs and that has proven to be a good way to check several off my list this year. But yesterday, I decided to work on April's One Block Wonders, Diamond Path. I had a pile of 2 1/2″ scrappy strips left from other quilt projects, and thought they would work great in this month's design.
Here is my scrappy version of Diamond Path with a cream border, and piano key border with HST in the corners.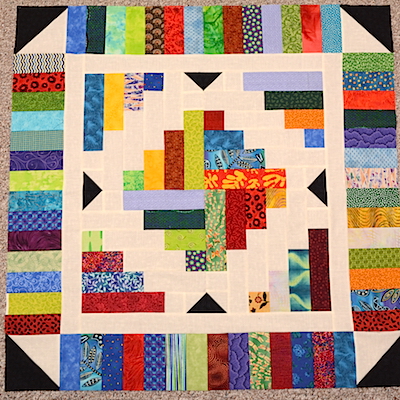 At 38″ square it could be used as a wall hanging or a colorful baby quilt.
With all the customer projects I have right now, Diamond Path will join my ever growing pile of Tops to-be quilted.
I did meet up  with a customer at the local quilt shop Friday and now have t-shirts for a hobo bag and for the back of a signature pillow. I have to stop by the local big box store to buy a 24″ pillow form.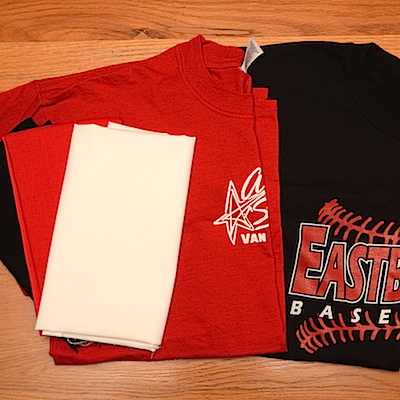 Two t-shirts and black, red, & white fabric for the hobo bag and a signature block pillow. We forgot to buy a fun red print to go along with the bag. Sigh. Another trip needed to the LQS. Hard life, isn't it when you have to visit a quilt shop!?
Yesterday, I inherited a t-shirt quilt to finish piecing. My friend who does them along with her longarm business needed help to finish this one as she cares for her aging mother. She has the t-shirts cut and fused, ready to square up. I'll do that and sash them, sewing together the top and get it back to her for quilting.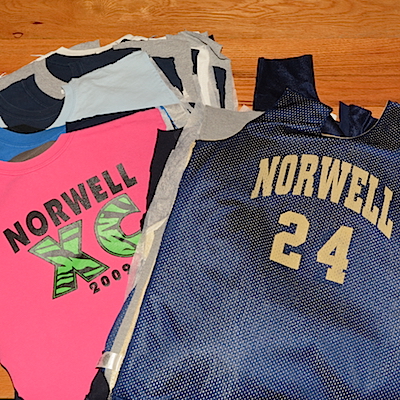 That's 35 fused t-shirts! Fusing is the worst part in my opinion, so the rest should be a breeze!
How did I do on last's week To-Do List?
Bargello quilt has to be on the top of the list. ✔︎ Strips are being sewn together. I'm thinking this is a bigger undertaking than I originally thought! One step at a time, I'll get-er-done!
Meeting a customer who wants a signature quilt and hobo bag. ✔︎ I have the t-shirts and fabrics. Customer selected a simple HST design for the signatures.
To-Do List for this week:
Recover from what ever this flu-creepy crud is that is currently plaguing me!
Keep plugging away on the king size Bargello.
Fit in FMQ March's Block Party BOM.
I'm keeping the list short this week as I recover from these flu type symptoms. My focus will be on the Bargello when I have enough energy and a brain to tackle it! Deadlines for the t-shirt projects are fortunately in May and June, phew! I'll have time for those later.
How about you? Are your plans going well? Anything new on the horizon?
I'm linking to To-Do Tuesday and Linky Tuesday.