September 29th, 2015
Yes, this happened.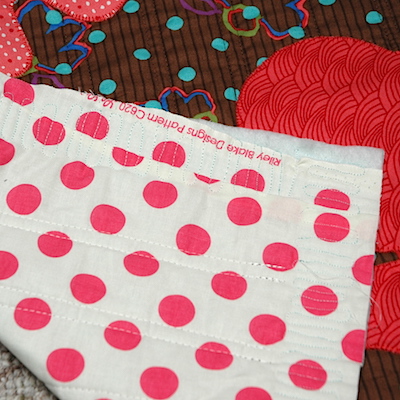 The back folded over and got stitched with a wrinkle in it. See the dots out of line and a bit of the batting? Sigh. I'll be ripping that mess out tonight.  Hmmm. Need to work on the tension too. It was fine until I changed the thread. It has been one of those days where things go wrong. Aurifil worked wonderfully, Mettler not so much as it kept breaking.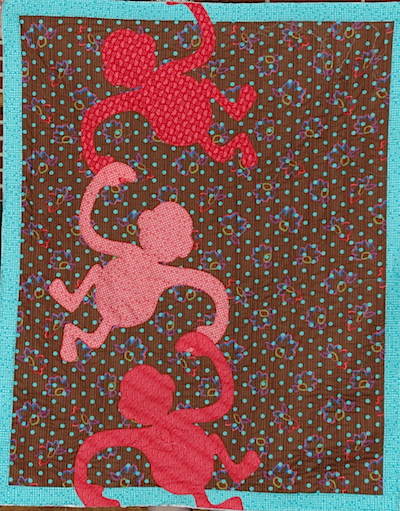 I thought this quilt was ready for binding. Nope, not with that fold on the back!  I did straight line quilting in the background. Monkeys stitched around edges with blanket stitch, a little heart on their chests, and wiggles in the border.
Friday my order of batting arrived. The next day I got an email from the company saying the batting had been shipped. Well, yes, I guess so, since it was already at my house! A little shopping at a local quilt shop, and I bought the back for the t-shirt quilt, but not the borders. I'll try again this weekend at another shop. The monkeys are all cut out for the next baby quilt. … I forgot to look for backing! If I don't make a list, things just don't happen.  The pumpkin table runner is still waiting for my attention.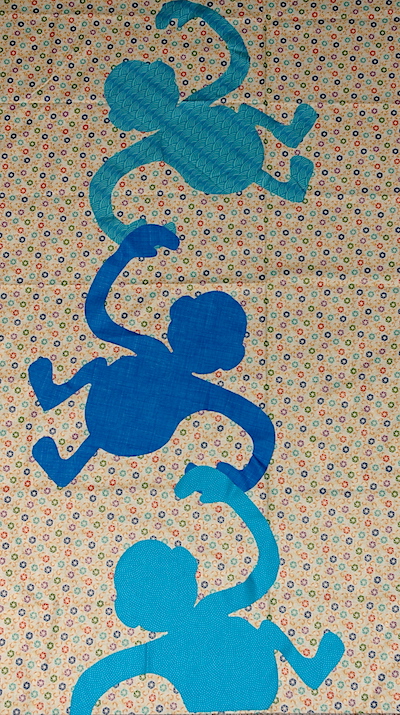 So, be truthful, have you ever been happily FMQ along just to turn over the quilt and go 'arrrgh!' because you caught a wrinkle in the quilting? That was definitely me today.
I'm linking up to Linky Tuesday and To-Do Tuesday. Go check them out to see what other quilters have been creating this week.
This week I will continue to sandwich and quilt baby quilt tops.