July 14th, 2015
This past week I stumbled across a Cast Iron Cooking Facebook group. I've been hanging out there a bit reading recipes which inspired me to pull out my long neglected cast iron and give a few of the recipes a try. Up to this point, I really only used the 10″ skillet and scone pan for cornbread. I dusted off the dutch oven & roasted up a rather tasty chicken on a bed of herbed rice. And that scone pan? Actually used it for blueberry scones that turned out wonderful! Family raved!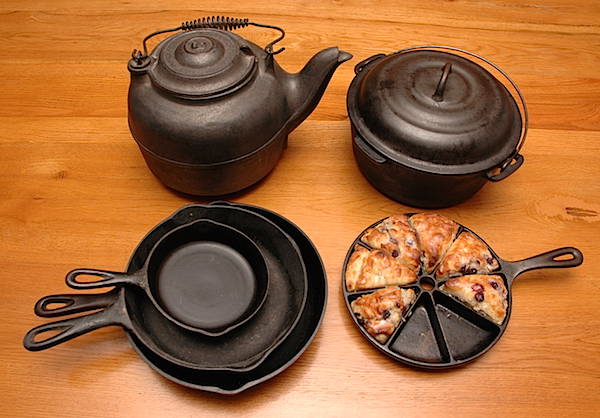 I forgot to take a picture of the scones until after my son and I had each eaten one of them! Yummy!
Thursday, a few friends are coming over for a sewing day. I'll be making another batch of the scones to share. Can't wait!
I've not gotten to any quilting this past week, but Thursday I plan to make progress on my Paradiso paper pieced blocks. I did play around with a shoulder bag design using a t-shirt and yardage. Not finished yet, so photos next time!
This coming week I want to: Finish up the shoulder bag. Work on some Paradiso blocks. Pack for a trip hubs and I will be taking once his summer session ends later next week.
Are any of you Cast Iron Cooks? Do you have a favorite piece or recipe? Hope you have a good week!