April 8th, 2014
Are you familiar with Buggy Barn books and patterns? I made this one years and years ago.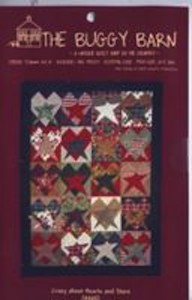 Deb Roehm, owner of Fabrics and Friends Quilt Shop, carries just about all of Buggy Barn's books. Deb has 'Til the Cows Come Home! from the book _Crazy Till the Cows Come Home_ made and displayed in the shop.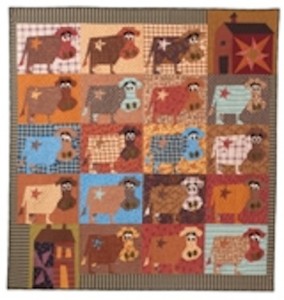 This Saturday, I'll be demoing Buggy Barn's construction method. I call it a funky mix between Stack n Whack and sort of traditional piecing. Their patterns are very well written, making them easy follow and construct. I'm using the Bramble Baskets pattern for the demo.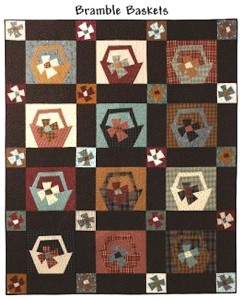 (images from Buggy Barn Website. I'll update with personal photos soon.)
I'm linking to To-Do-Tuesday with Red's Needles and Threads.
Last week I hoped to:
-continue working on client's quilt  ✔ top finished and heading to the longarm quilter!
-work on Luke and Kim's quilt, I should aim for 2 blocks a week (ugh, just not happening)
-piece a few more blocks of Whirled Peas (that did not happen either)
-tackle daughter's closet ✔ A partial check, we made progress
-some fun stuff with daughter ✔ Yes! We shopped and found a prom dress and ate dinner out too – Sushi!
This week I'll be happy to:
-finish up the demo mentioned above, with step outs
-visit Grace College with daughter
-continue the clean out of daughter's closet
-add helping middle daughter with her fast approaching wedding of May 25! I see less quilting happening as the wedding date draws closer! I'm trying to be realistic here!
Update to include some photos, April 11th.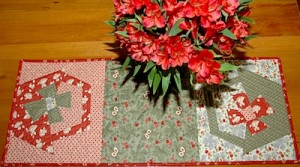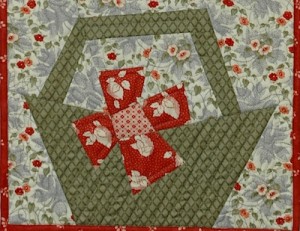 Just finished this table runner Wednesday. From Buggy Barn book _Still Crazy_.