December 1st, 2021
How have we reached December already! Time is flying by!
My goal for December is an easy one. I'm following along in Helen Godden's Christmas Countdown that started today. This year she has a free pattern of a Partridge in a Pear Tree.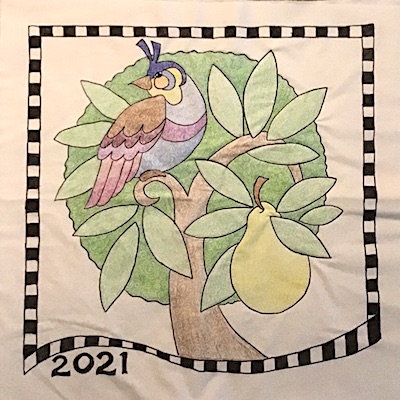 I printed off her free pattern, traced it on to fabric. Colored it in with Crayola Crayons. And then stitched all the black lines with black thread. Each day one element of the picture will be filled in with free motion quilting. Follow along on Helen's YouTube channel Helen Godden Quilts.
Below is what the back of the quilt looks like with outline stitching.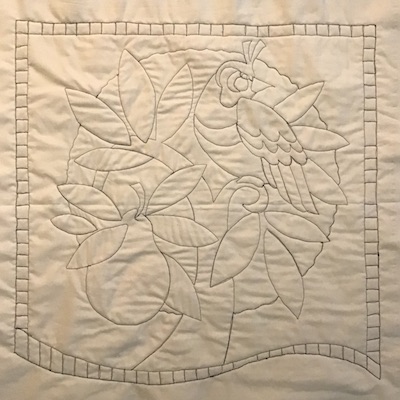 December Goal – following along with each daily addition to Helen Godden's Christmas Countdown.
Linking to One Monthly Goal hosted by Patty of Elm Street Quilts.