Tuesday, July 4th, 2023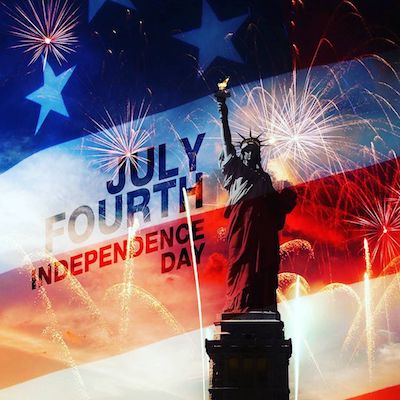 Happy Independence Day to my USA quilting friends!
Here's how my week went and also photo updates of my daughter's house.
To-Do Tuesday, June 27, 2023
I received a box of 36 t-shirts just before we left on our trip. I'll start making three t-shirt quilts from them for a customer.  ✔️
Quilt Block 13 of my PUP quilt.  ✔️
Thursday I meet with my quilting group. I plan on taking along the EPP Owl. ✔️
1. T-Shirt quilts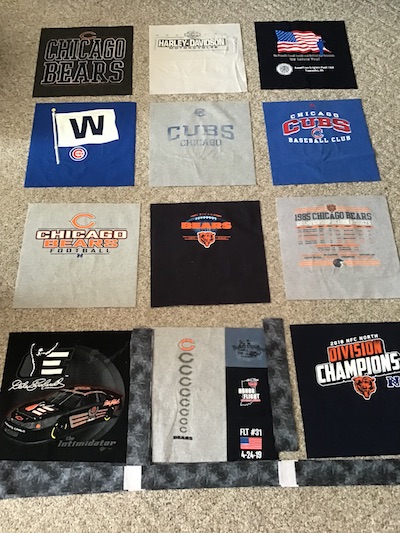 33 t-shirts have been trimmed to 16 1/2″ square. And then sleeves were cut and pieced together to make the 12th block for each of the three quilts. Above is the layout for one of the quilt tops and the sashing for this quilt. The three quilts will all have different sashing. These shirts are showing a big Chicago Bears and Cubs fan!
2. Quilt Blocks from my Previous Unfinished Project – PUP! I not only quilted Block 13 but moved on to a few more blocks.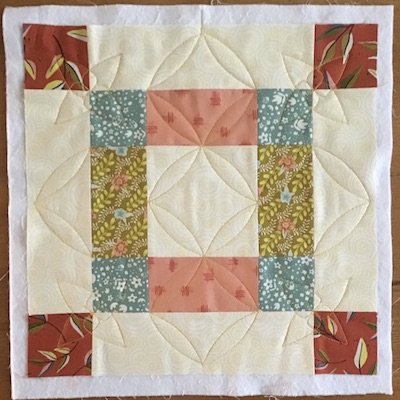 Block 13 – 12 1/2″ square, quilted using Sew Steady/Westalee Design templates Spin-E-Fex and Spiral templates.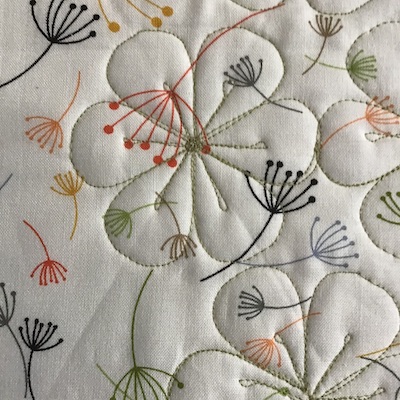 Block 14 – 6 1/4 x 12 1/5″ as a whole cloth, no piecing. Here is a close up of the design as it doesn't show up well on this print I selected for the filler blocks. This used the Spinning Wheels template for the flower petals.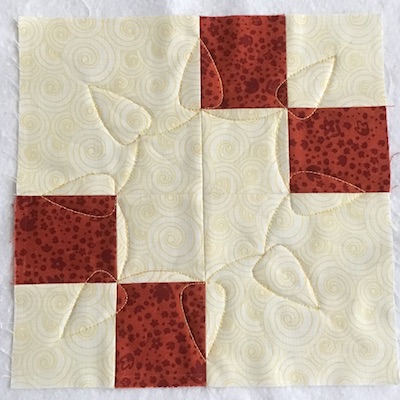 Block 15- 8 1/2″ square, I messed up this design and decided to just stop at this point. It's not supposed to be oblong, and I'm not ripping out. Templates used are the Arc and Spin-E-Fex.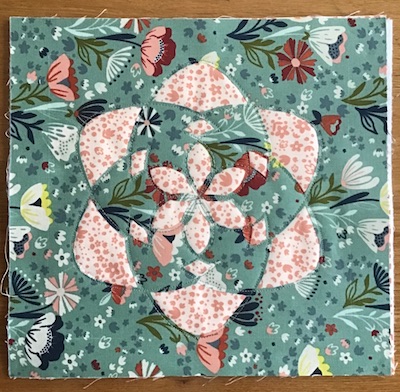 Block 16 – 8″ x 8 1/2″ – this is what is called a TempLee block. The top fabric has fusible like Heat N Bond Lite attached and then is layered with a 'peeker' fabric. The design is quilted and then the top fabric cut away to reveal the peeker fabric. I like it! Spin-E-Fex template was used for the quilting design.
3. EPP Owl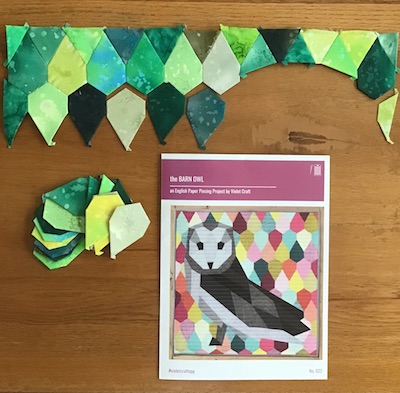 I didn't get far, third row is started. And my owl will be facing the opposite direction. Hmm. That seems to happen to me a lot. It still works though!
On to my daughter's house!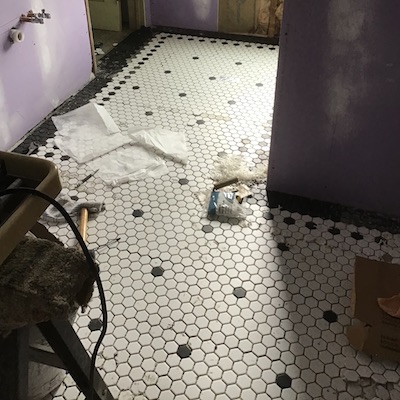 She's got her bathroom tiles in place. Next up, grout.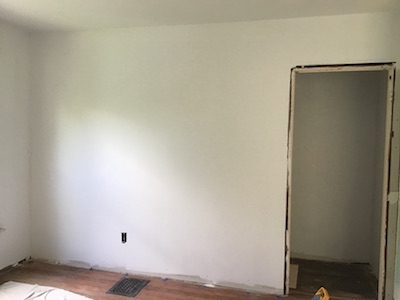 The beginning of the priming paint!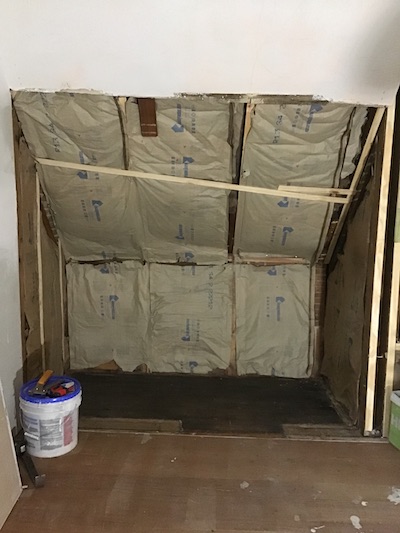 In the smallest bedroom, a closet in the eves is being remodeled.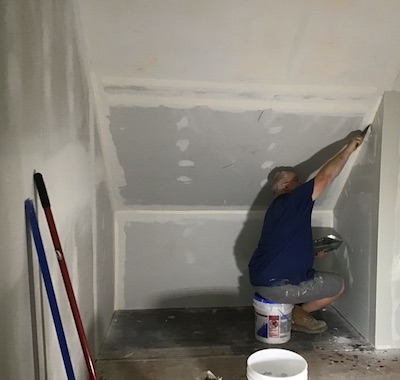 Drywall now in place. One more coat, sanding, and then ready for primer.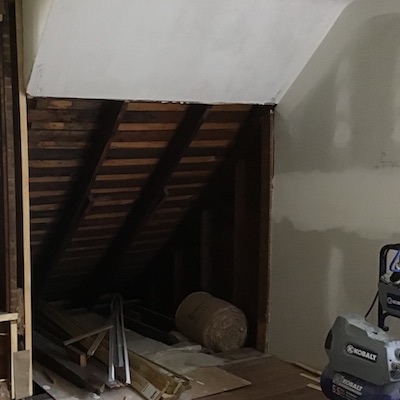 This dead space in the eves was opened in main bedroom to create a closet like the one above.
That's a lot of progress!
This coming week's list -
To-Do Tuesday, July 4, 2023
Continue with T-Shirt Quilts!
Wednesday sewing group at church – not sure what I'll be working on.
??? Maybe I'll sew up & quilt more blocks from my PUP.
Happy quilting all! That's it for me this week. Time to get cracking on the t-shirt quilts!
Linking to To-Do Tuesday hosted by Carol of Quilt Schmidt.