Tuesday, March 2nd, 2021
This week I finished a quilt! Using Moda's Thicket panel, I cut the four animals down to 8 1/2″ square.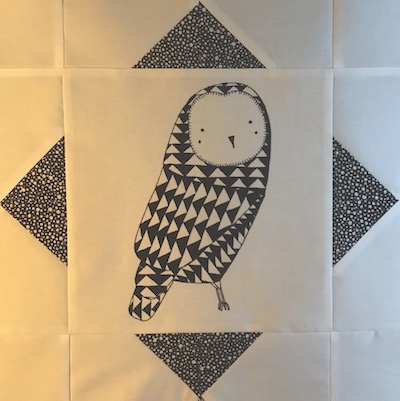 Next, I did just a little bit of piecing around them.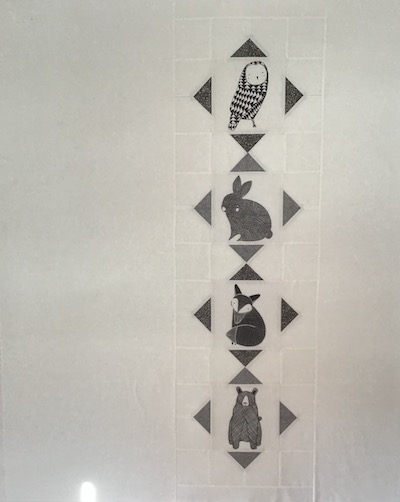 Set them in a row.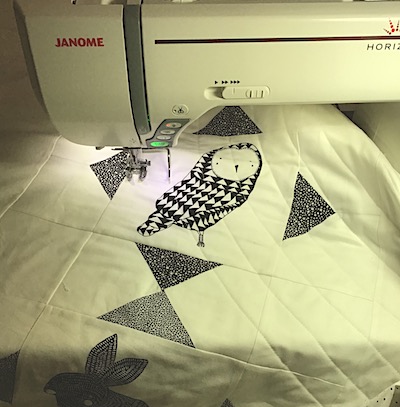 Sandwiched and quilted with intersecting arches.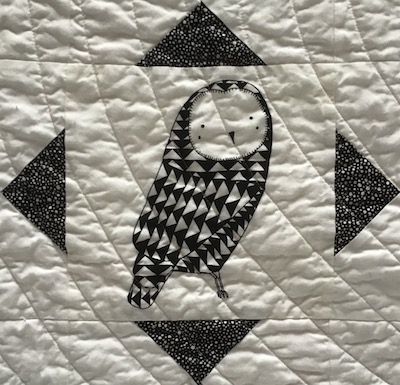 Owl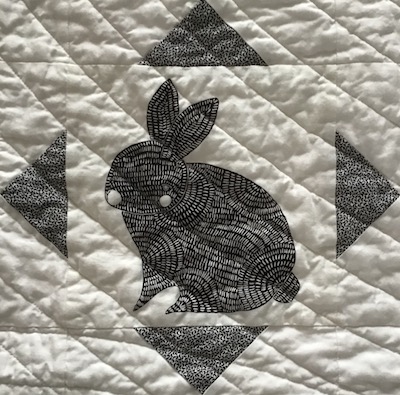 Rabbit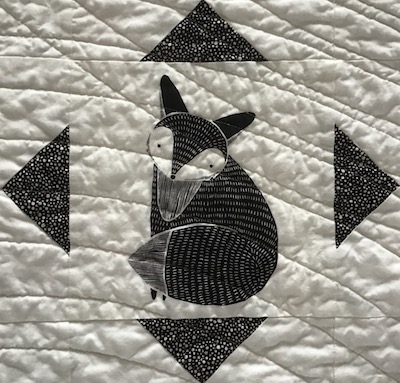 Fox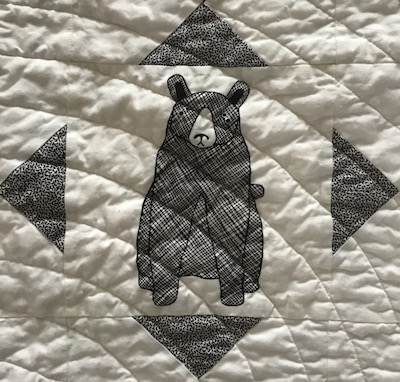 Bear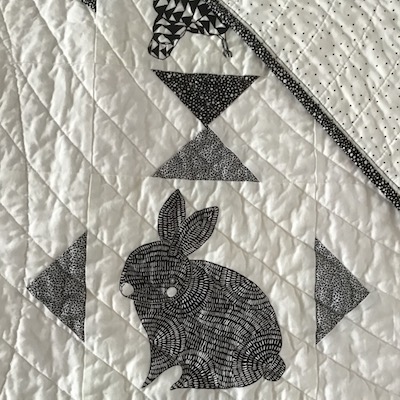 For the back I used a white with black dots print. Bound with one of the prints used in piecing.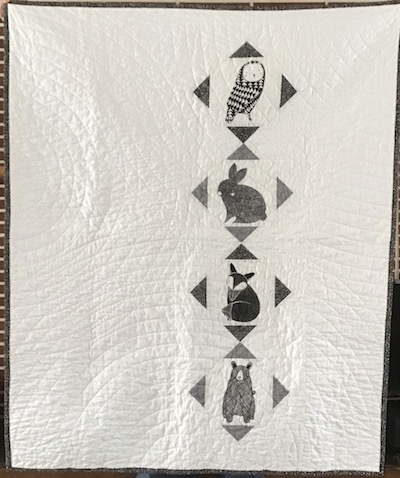 Labeled (not shown), washed, and packaged to ship.
Shipping is slow, the tracking number originally said it should have arrived March 1st. Today I got a message that it will arrive late. Hmmm. Hopefully it will arrive today. I told my nephew and niece to be on the lookout for it yesterday.
The quilt measures 48″ x 56″ Pieced and quilted with Aurifil Thread 50 weight, color #2021 Natural White. I used a walking foot for quilting on my Janome 8900.
The 12″ or so of snow melted enough this past week bringing on our first Spring Flowers! These popped up Sunday February 28.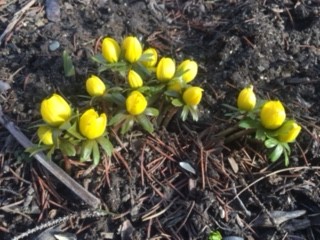 Winter Aconite.
Last Week's To-Do List:
Finish and mail baby quilt. ✔️ Finished and shipped.
Get back to Clam Shell quilt. ✔️Background prepped.
This Week's To-Do List:
Oh those Clam Shells, keep plugging along.
Project Quilting 12.5 "You're Crazy" Challenge.
Linking to To-Do Tuesday hosted by Chrisknits.