Sunday, January 2nd, 2022
Happy New Year!
I pulled out a UFO to finish in January.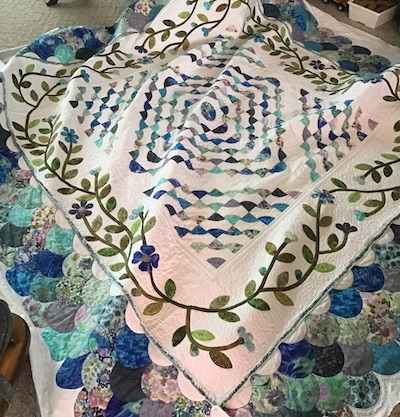 I started this quilt August of 2020.
Got to get it finished and gifted to my son and daughter-in-love!
It needs sashing, some appliqué, and binding. Queen size!
Linking to One Monthly Goal hosted by Patty of Elm Street Quilts.