Tuesday, July 16th, 2019
My husband thinks this was the best stop on my recent road trip with my two grands and DIL!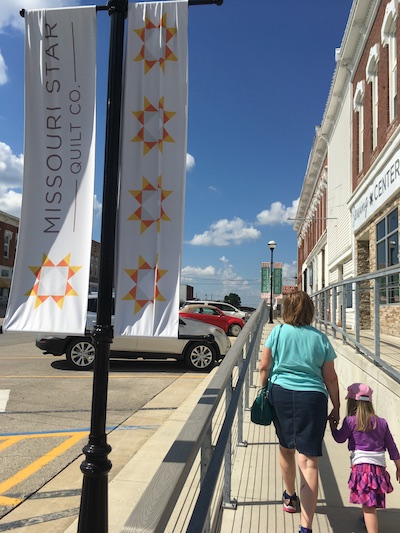 It was our stop in Hamilton, MO at Missouri Star Quilt Co.
Why was this the best stop? Because it was Sunday and all the shops were closed! That saves a lot of stress on a wallet! But we stopped to give the two grands a bit of time to run around and eat a snack. Plus DIL loved window shopping there for a bit of a break from driving. She is definitely putting it on a future road trip stop when heading back to MO but during open hours!
At the mural with 4 quilts, my grand daughter liked this quilt the best, so we posed for a photo.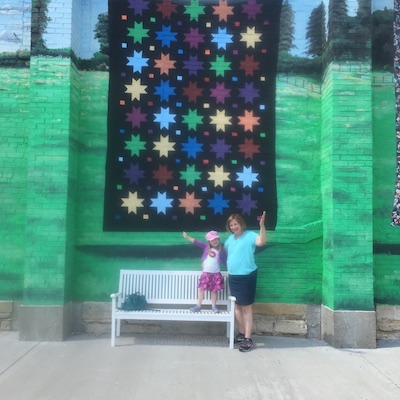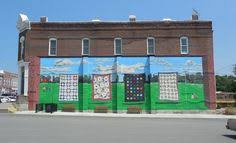 (photo from Pinterest)
I did shop at a lovely quilt and yarn shop in Rolla, MO. Uniquely Yours at 404 East State Rte 72.
I bought fabric for a new project. Gasp! I broke my no new project rule again! Thing is, I've been keeping an eye out for a summery design for a wallhanging for my living room. Once I saw this panel at Uniquely Yours, I bought it and a coordinating print.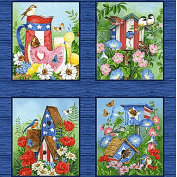 I also bought Deborah Easter Rubles' book.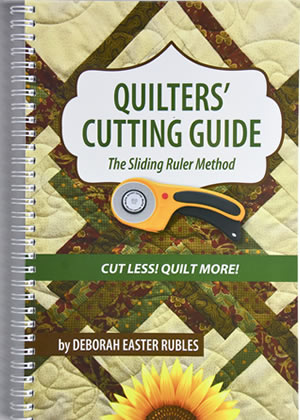 I had seen her cutting method demoed at a quilt show, but didn't buy the book at the time. I've asked about it at quilt shops, but this is the first time I've seen it at a shop. Turns out she's from Missouri and had demoed at Uniquely Yours. The gals at the shop kindly did a demo for me that refreshed my memory as to why I thought it would be a worth while purchase. Next project, I'll be cutting strips with this method. Oh, and I have an autographed copy of the book.
Last to-do list:
Pooh quilt ✔️ Finished and delivered. Take a look here.
To-Do List:
quilting grand daughter's picnic quilt
Linking to To-Do Tuesday.