Wednesday, June 14th, 2023
We are back from our quick trip to TN to visit with friends and then spend a few days in the Smokie Mountains with some of our family.
I'll share a few photos, just know Hubs didn't take along his camera equipment so photos are a bit lacking.
To-Do Tuesday, June 6, 2023
Hubs and I are taking a short break from house reno to visit friends and family for a few days.
But first, Wednesday sewing with church group
I'm taking the Owl EPP along on our short trip.
1. Tennessee Trip!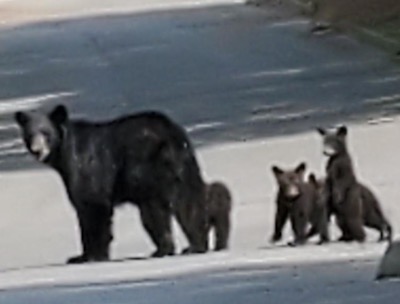 Mama bear and her 4 cubs walking across the street. FOUR cubs! Isn't that cub standing on its hind legs just the cutest! We saw 9 bears in just three days. That's more than the total I've seen in our many trips to the mountains. Sadly, I think it is because humans are building in and destroying their natural habitat. I hope they survive.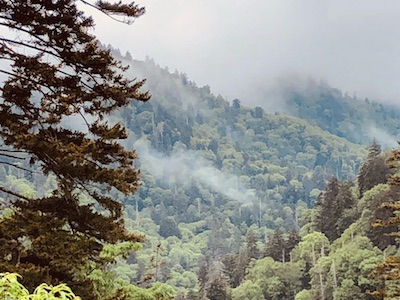 We had a beautiful clear day to walk up to Clingmans Dome. I didn't get any photos. And family has not yet shared theirs with me. Then rain came in over night. The next day clouds were blowing in over the mountains. This photo is from Newfound Gap. I loved watching the wispy clouds  moving through the mountains.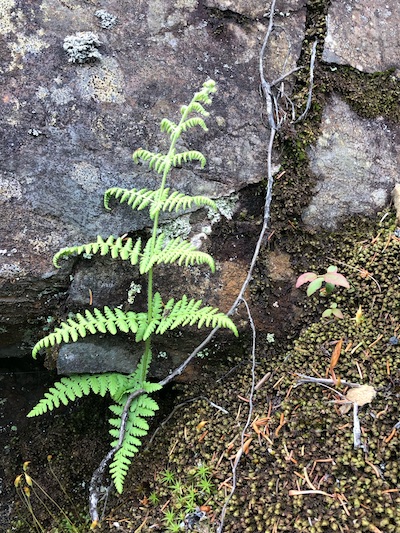 Just a fern growing along a rock. Didn't ID which fern this is – there are so many plant varieties in the Smokies!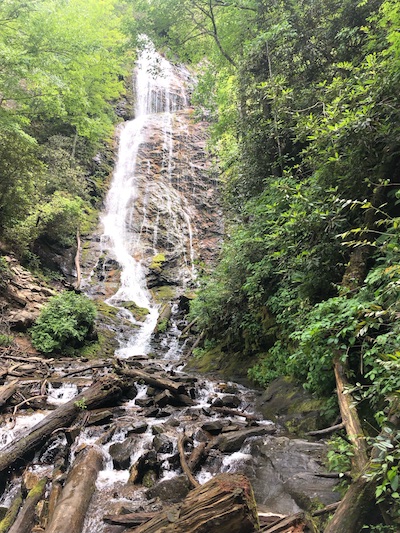 One of my favorite things to do in the Smokie Mts is find waterfalls! This is Mingo Falls in Cherokee, NC. Hubs and I visited Mingo in December 2017, it was a chilly walk with ice on the path. We wanted to see Mingo again in the Spring. Well worth the drive over the Smokies to the NC side. Plus Elk, you see elk along the way. Again, no photo.
2. At my church group sewing day before our TN trip, I tried sewing on one of the group's sewing machines. It had the wrong bobbin in the case. After changing out the bobbin and rethreading, I still could not get it to work. So off to sewing machine spa it goes. Other than an hour or so of chatting, I didn't accomplish anything!
3. I didn't touch the Owl EPP on our trip. We filled our days with hiking and enjoying family. Plus the lighting in the cabin was not good for hand work.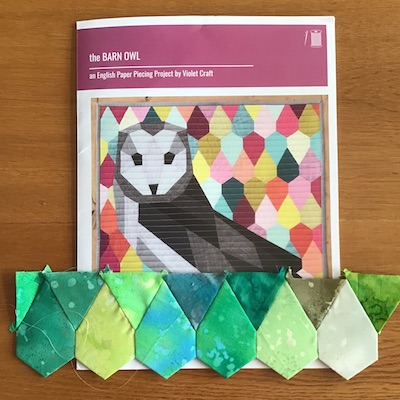 No change, same photo as last week.
We are back home, and kind of back to normal. We visited daughter #2 at her farmer's market booth today.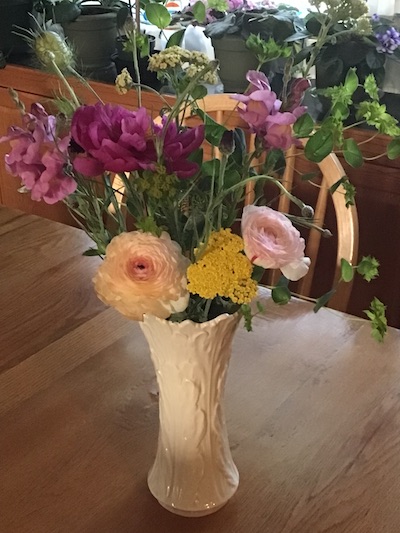 I bought this lovely bouquet plus spring salad mix, bok choy, radishes, & cilanto. Yummy meals coming!
How was your week?
To-Do Tuesday, June 13, 2023
Sandwich and quilt anniversary quilt!
Daughter's house – finish sanding drywall mud.
Other quilting?
Linking to To-Do Tuesday hosted by Carol of Quilt Schmidt.