Quilt Shops! in Hawaii!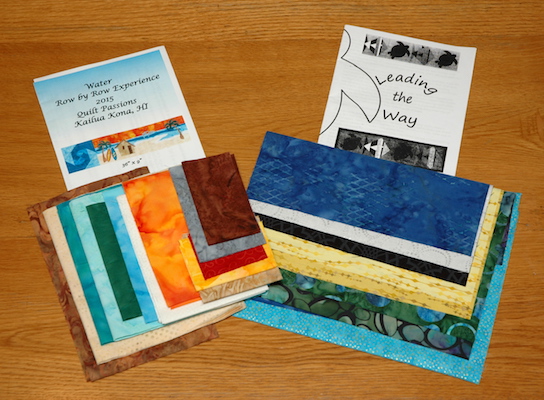 While vacationing for 2 weeks on Oahu and The Big Island, I visited 6 quilt shops. My favorite were Quilt Passions in Kailua-Kona and Kilauea Kreations II in Hilo.  Above are the Row by Row Experience 2015 Kits I bought from my 2 favorite shops.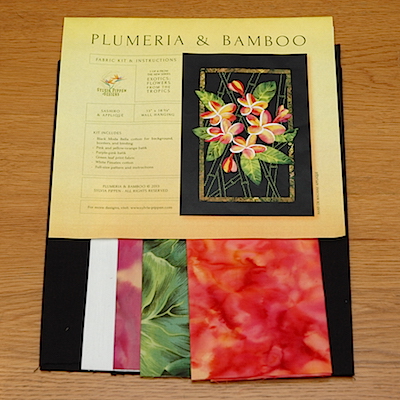 There are so many lovely flowers in Hawaii! Plumeria was blooming in many different colors! I was happy to find a local quilt designer had created many lovely appliqué and Sashiko stitched patterns inspired by the many plants found on the Hawaiian Islands. I bought the Plumeria Kit.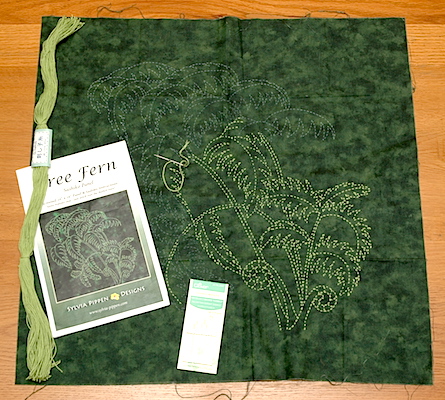 And also bought the Tree Fern Sashiko Panel. The Tree Fern was one of my husband's favorite plants. Once finished, I plan on giving this to him to hang in his office at work.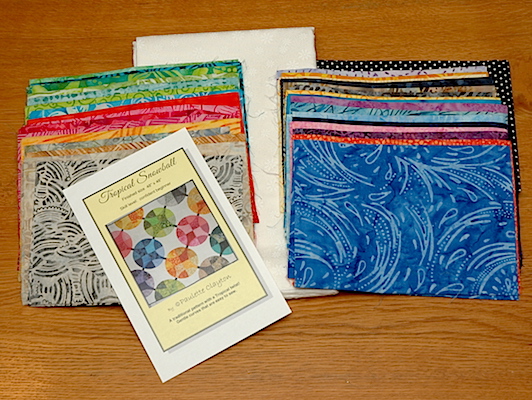 Another kit I could not resist, was the Tropical Snowball in Batiks from Quilt Passions. I do love circle quilts!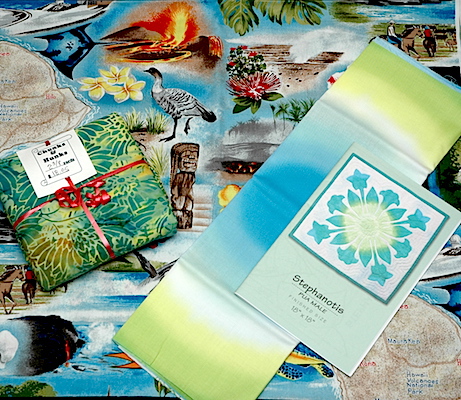 More fun! Another local artist with hand dyed fabric and a traditional Hawaiian Appliqué. This is just pillow size, so I figure I'll give it a whirl. The fabric in the background was designed by Quilt Passions and depicts common scenes on the Big Island.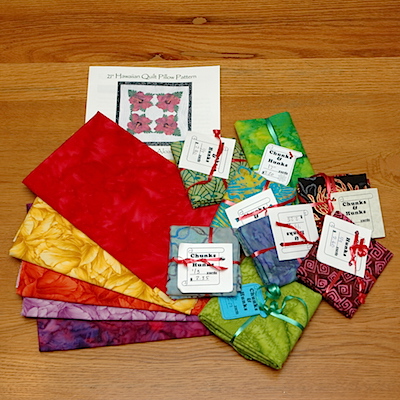 Of course I had to pick up a few goodies to share with my quilting friends! Thursday we are having a quilting day at my house, and I'm eager to see if my friends like what I have purchased for them!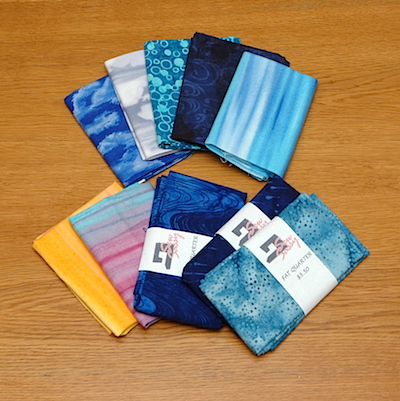 These lovelies came from my Daughter-in-law and her mother as they traveled through Indiana, Illinois, and Missouri. They stopped at 12 shops to pick up Row by Row Experience Patterns and also bought some Fat Quarters for me! How sweet!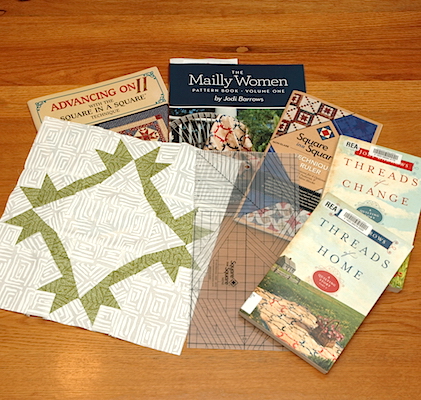 Once home from Hawaii, I had a few days before heading to the hospital for a planned surgery. While recovering, I read lots of library books including Threads of Change and Threads of Home by Jodi Barrows. Plus a week ago, I got to go to a Jodi Barrows lecture and trunk show. And finally back to sewing, I jumped right in and tried my hand at Jodi's Square in a Square method of block construction making a Liz's Gift block. Yep, I jumped right in with an advanced block. I need to back up to the basic units to get all those measurements and points right!
I'm linking up to To-Do Tuesday and Linky Tuesday.
My To-Do list for this week is
1. finish the hand stitching on Tree Fern
2. enjoy Thursday with my quilting friends
3. continue healing from surgery