Celebrating with Winnie the Pooh!
My goal for June was to salvage fabrics from an old nursery set, turning them into a usable quilt.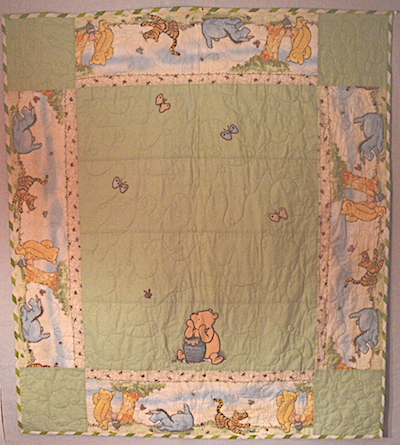 I used three parts of the set. The border print was taken from the bumper pad, the solid green fabric was crib skirting, and the appliqué pieces: Pooh, bee & butterflies are from the curtains. The green and white strip for the back and binding are an old sheet.
Pooh and the other appliqué pieces are placed to cover holes in the green fabric.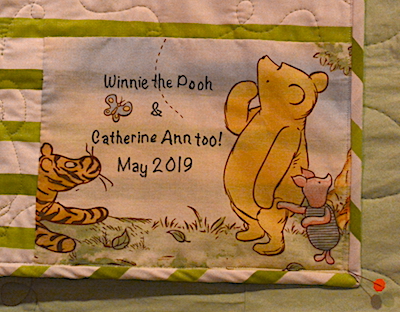 Isn't the label the cutest?!
This was made for a family friend who was given the old set. A friend of hers found it at a yard sale. She asked if the pieces could be made into a quilt. Mission accomplished!
Linking to One Monthly Goal hosted by Patty at Elm Street Quilts. Hop over to see what other quilters have accomplished this month.
Tags: One Monthly Goal