After a bit of traveling the beginning of this month, I plan on repurposing a Winnie the Pooh crib/nursery set into a floor/picnic quilt.
I've got the set ripped apart. I didn't think to take a "before" photo.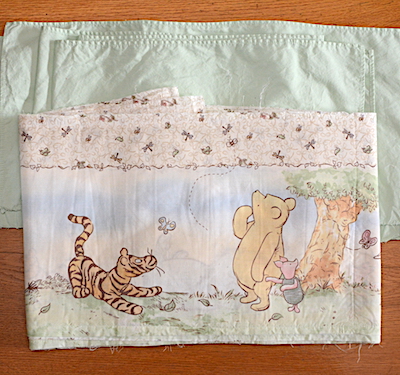 Fingers crossed I can come up with something useful for this friend of the family.
Linking to One Monthly Goal hosted by Elm Street Quilts.
Tags: One Monthly Goal