A family friend asked if I could make a picnic/floor quilt out of an old crib/nursery Winnie the Pooh set.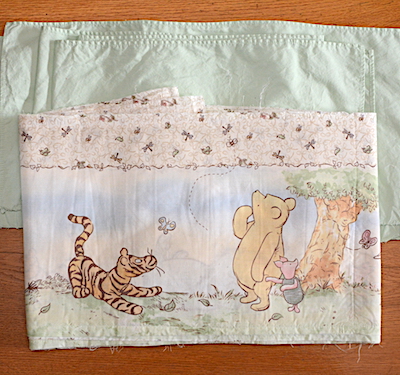 That will be my goal for this week. I've ripped apart the bumper pad and crib skirt, thinking I'll use them for the top of the quilt. I also have a faded curtain, but I think that fabric is to fragile to include in the quilt. There is a quilted valance that I might be able to work into the quilt.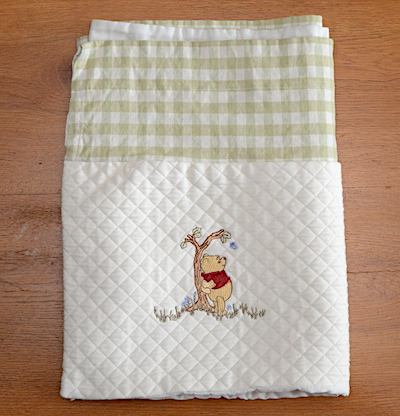 We'll see. I'm just playing with some ideas at this point.
I finished a quilt top, the Snowman table runner top, and a baby quilt. Check them out here.
Last week's to-do list:
Snowman table runner or  ✔️
Quilting son's quilt
To-Do List:
Pooh quilt
Linking to To-Do Tuesday.