Picnic time!
Which means time to finish the picnic quilt my grand daughter and I are making together.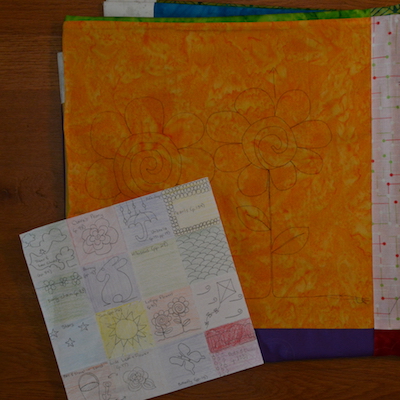 Four year old grand daughter selected fabrics from my stash, and showed me where to place them in the 4 x 4 quilt design. Then we looked through free-motion quilting books where she selected way too many designs for each square. Her mother joined in the fun drawing out the designs and even coloring in the paper plan to match the quilt.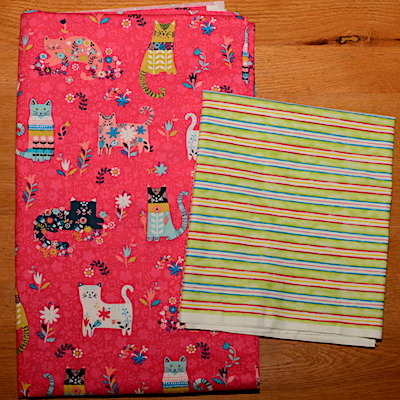 Grand daughter selected the kitty print for the back of the quilt, and we are going with the strip for the binding.
My July Goal is to get this quilt sandwiched and quilted! Have to make that back first tho. Then we will have ourselves a nice little picnic!
Linking to One Monthly Goal with Patty of Elm Street.
Tags: One Monthly Goal