Tuesday, December 22nd, 2015
Amy Garro of 13 Spools is such a clever quilter! In 2016 she is going to host The Tribal Block Club. Check out the link to learn more about the 6 blocks and 3 quilt patterns with endless possiblities she will be on-line teaching. The early bird cost is $29 before January 1st, then it is $39. I'm all signed up and looking forward to learning more about Amy's modern look.
Have you seen Amy's Paper Pieced Modern book?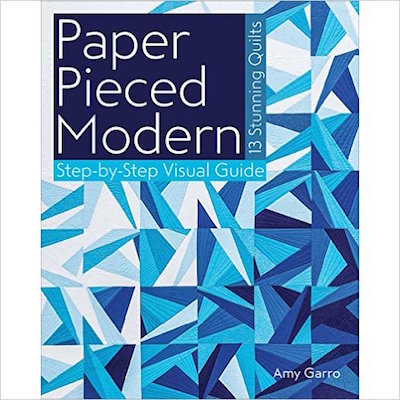 A few projects are on my 'to make' list  for 2016 from this book.
This past week has been filled with family visits, baking Christmas cookies, running a few last minute errands. I hope you are all enjoying the Season! While baking with my daughter today, I asked her what is her favorite Christmas tradition. She said going out for breakfast before (and sometimes after) we get our tree. That made me smile!
We have been enjoying the lights on the Christmas tree, the smells and tastes of cookies, and the Nativity Set placed on the Mantle.
I'm wishing you each a very Merry Christmas!