More pillowcases! I've been having fun pairing up fabrics for the pillowcases. That task is more time consuming than the actual sewing them together. I think I'm just about at a stopping point. After I pair fabrics in my stash with the new Riley Blake Chevrons and Riley Blake Dots I just purchased from Craftsy, I'll be moving on to other projects.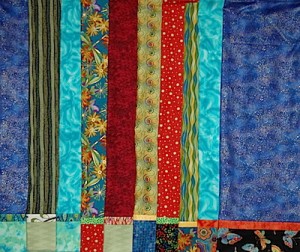 Pillowcases will be donated to ConKerr Cancer.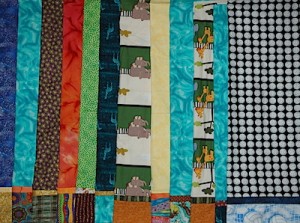 22 made this past week, 50 total this year
Last week I linked up to Stitch All The Things To-Do Tuesday List. It seems I'm having difficulty following my own list! Those baby quilts that need quilting? They have been left untouched. But all those pillowcases make up for something, right!?  Plus I get the Stitcher's Garden quilt back from the longarm quilter – that was unexpected!  Of course binding that quilt went to the top of my list. I put a flange binding for it and returned it to the quilt shop. Oops! I'll have to get it back for pictures.
My To-Do Tuesday list this week:
personal sewing goals: How about one baby quilt FMQed and bound? Featherweight Club – 3 blocks.
quilt shop sewing goals: Prep and sew one block (maybe more?) of Dance of the Dragonflies by Annette Ornelas. Continue working on the Laundry Basket Quilts Jolene Star table topper and a Sweet Mint table runner, patterns by Edyta Sitar.
I'm linking to Connie's Linky Tuesday and Christine's To-Do Tuesday
Do you have a favorite charity you sew for and donate to?
Tags: ConKerr Cancer, Fabrics and Friends Quilt Shoppe, Linky Tuesday, To-Do Tuesday