Tuesday, August 8th, 2023
Ok, friends. What is up with the weather and allergies this season? I've been fighting dizziness off and on for over a week. Last Wednesday it was so bad, I spent the day in bed sleeping. Now I'm having a rather rough day – dizziness building – as the day moves along. I hope whatever I share today makes some sense. I'm going to head to bed as soon as I post this.
To-Do Tuesday, August 1, 2023
Play with stripe fabrics. ✔️
Back to working on our daughter's house. ✔️
Pull out a PUP? ✔️ Or two!
1. Stripes!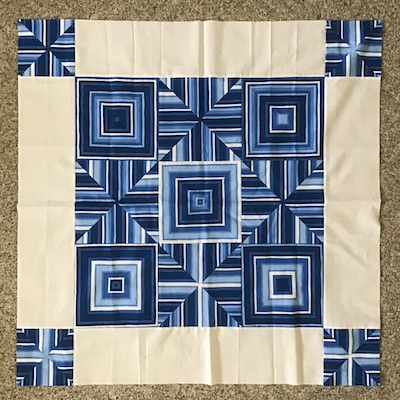 I sewed the stripe blocks together I shared last week, and added a border with blocks in the corners. The local quilt shop is having a customer appreciation sale Thursday – Saturday. I'd like to go and buy fabric to finish this quilt top. 37″ square, I think I'll add another border. It's a bold one!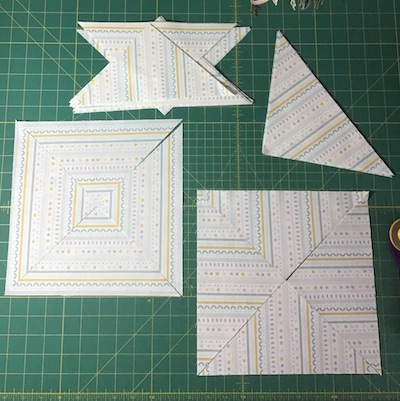 These stripes are much calmer. I have a ways to go on piecing this one.
2. Things are really moving along at our daughter's house!
Paint!
Primed and starting to paint. (That's cardboard on the floor, so don't worry about seeing paint there!) She might have mentioned painting one wall with an accent color.
Outlets and switches installed through out bedrooms and hall!
Daughter spent sometime cleaning out castoffs that had accumulated in dining room. She still has a ways to go cleaning there & back porch too.  No photo. Not worth showing the clutter!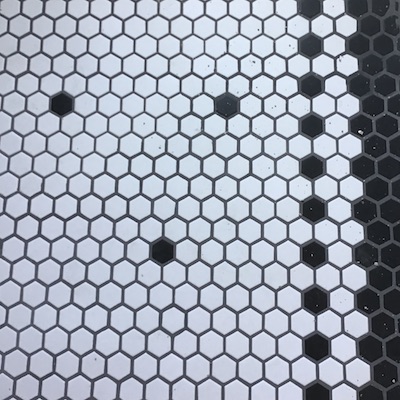 Bathroom floor slowly progressing. Daughter wanted to tackle installing the tile floor. It's a bit more difficult than she expected.
3. My grand daughter pulled out a PUP! We shopped together for this quilt back in November 2022. We have worked on it a little here and there. I thought we would get it finished over summer vacation. When I mentioned it this summer, she didn't want to work on it. Now this being the last week of vacation, she asked to work on it. We made progress but still a ways to go.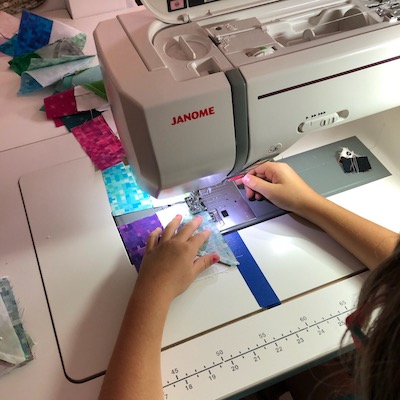 Piecing houses. Adding roofs previously sewn, to house squares. The quarter inch quilting foot with the metal flange and tape strip are really helping her sew accurate seams. Oh and slowing down the speed of the machine!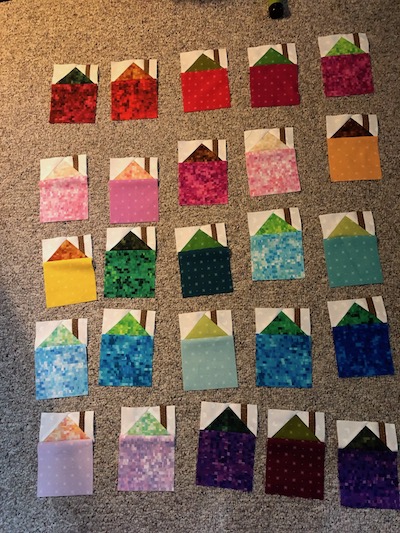 Her Layout. After about 4 different tries! Just like a real quilter! Next up white tone on tone sashing.
Here's my PUP! Previous Unfinished Project for those wondering.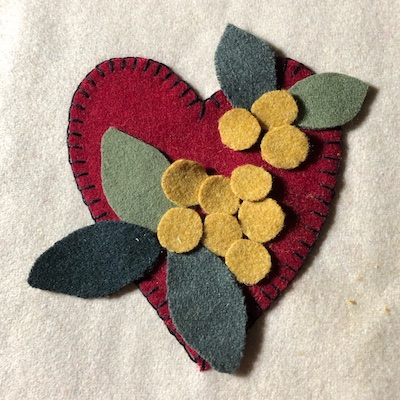 While looking for something else, I came across this wool kit I started years ago used for teaching a class at a retreat. This should be good for evening stitching!
To-Do Tuesday, August 8, 2023
Stripe quilts.
Shopping LQS appreciation sale.
Work on circle quilts.
That's it. I'm off to take a nap. And hope and pray this dizziness leaves me!