Hello OMG quilters! This month I'm pulling out a BOM I started last year, but would not let myself continue piecing it until I completed the quilt for my son & daughter-in-love. That finished, it's time to go full steam ahead on my Nebula quilt, pattern by Jaybird Quilts.
I have all the blocks pieced.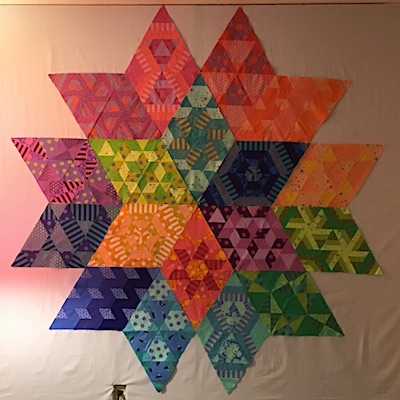 On design wall.
I apologize for the lighting. The design wall is in a room with rainbow lamp shades and orange curtains. Daughter moved out 2 years ago. Other than putting up a design wall, not much has changed in the room since her teen years. She didn't want to take the lamp or curtains with her! Can you imagine?! Ha ha!
My goal for this month will be to work towards getting the background pieced. I'm not aiming for the entire background to be completed but major headway on it. If I finish the background, that will be a bonus.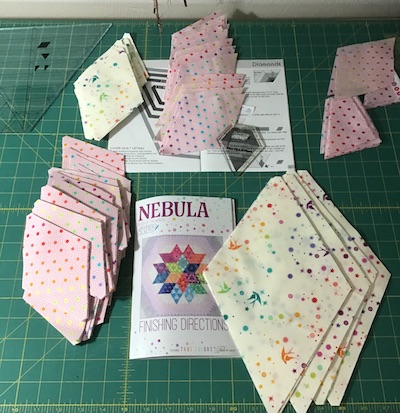 This past week I started cutting background triangles.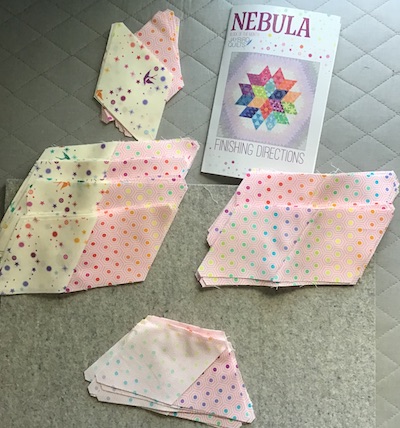 And piecing got underway.
But first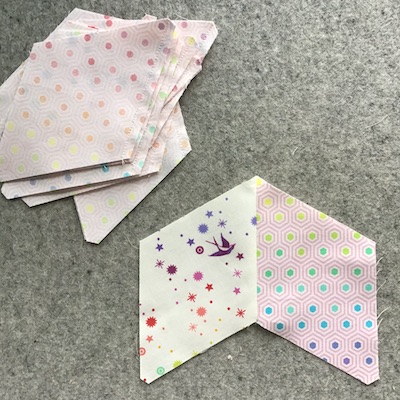 oops!  13 units sewn together wrong!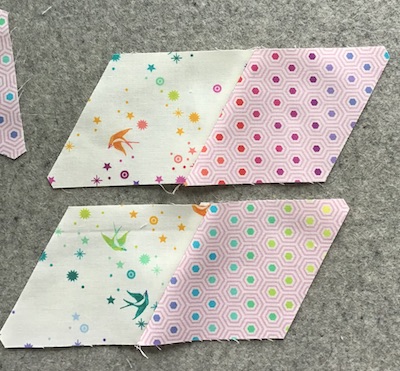 Ripped out and restitched.
Let's hope I don't make anymore of those mistakes!
OMG – piecing Nebula background.
Linking to One Monthly Goal hosted by Patty of Elm Street Quilts.
Tags: One Monthly Goal