Tuesday, November 23rd, 2021
Happy Thanksgiving Week to my USA readers!
After a lovely time of traveling to a wedding celebration, time spent in Smoky Mts National Park, and time with friends, hubs and I are home and getting back into our routines.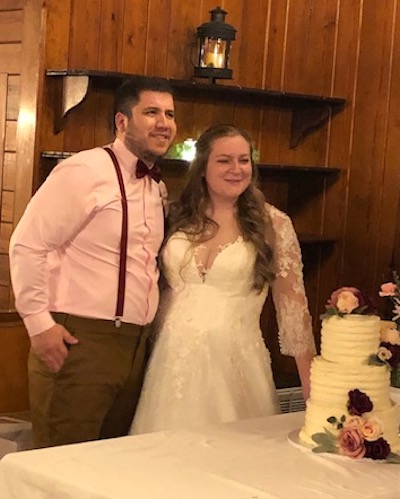 Daniel & Carrie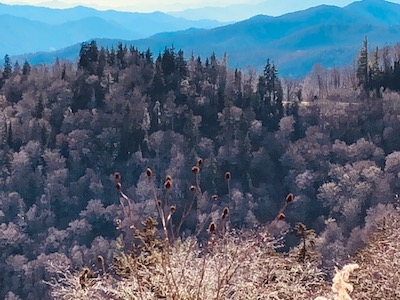 View from Newfound Gap
On to quilting and stitching -
To-Do Tuesday for November 9 – 23 
1. Wool Applique  ✔️
2. A Quilter's Dream Embroidery  ✔️
3. Once home, start on quilted Christmas gifts.  ✔️
1. Wool Appliqué – A little progress was made. I read books most nights instead of doing hand work while traveling.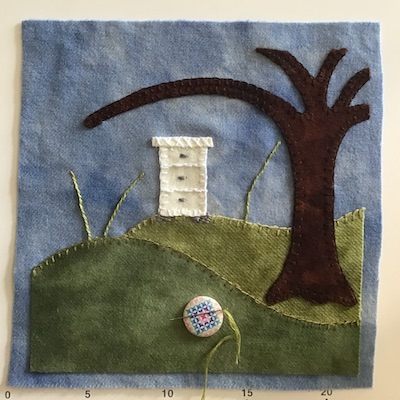 Tree & bee hive completed. Stems for flowers underway. The stem stitch was new to me. Had to rip out first attempt and practice on another piece. I'm learning! This is relaxing, right?
2. A Quilter's Dream Embroidery – Before leaving on our trip, I did get the design traced. But I decided to set it aside until the New Year.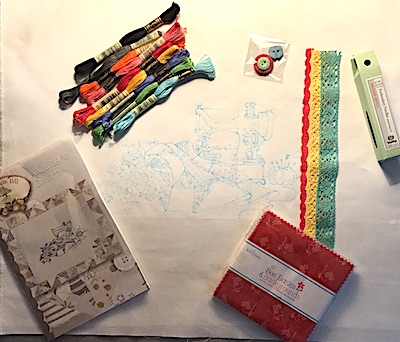 3. Christmas gifts – are underway!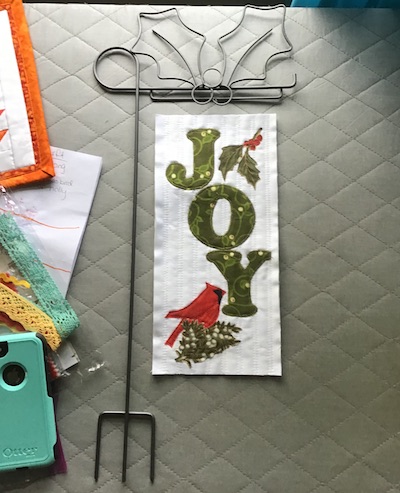 I picked up this small holly leaf  hanger from the discount area of a quilt shop a few years ago. I decided to create a little quilt to hang from it for a friend who likes yard art.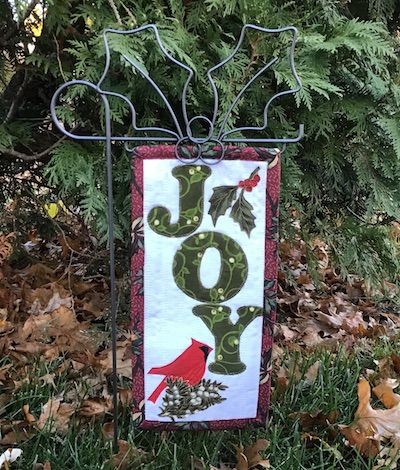 All finished and ready to gift! The hanger is 22″ long x 10″ wide. And the little quilt is 5 1/2″wide  x 12″ long.
Next up is a little collage of flowers for a friend who loves the color orange.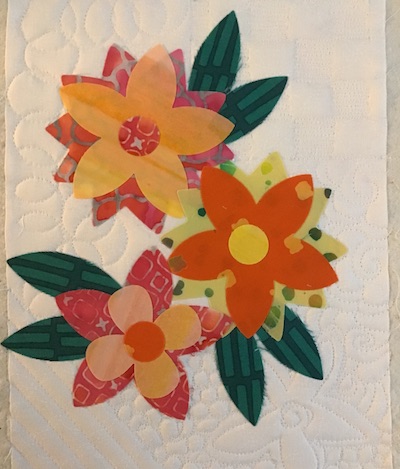 The background was filled with a mixture of quilting motifs, and the flowers are fused on top.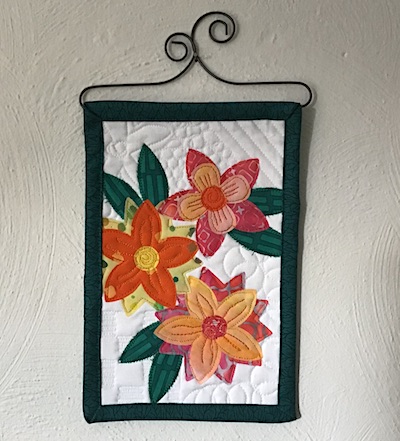 The next step was stitching in the flowers and leaves. Binding and done! The tiny quilt measures 6″ x 9″ and the hanger adds another 2 1/2″ to the length. I have 4 more little quilts to make for gifts.
To-Do Tuesday Week of November 23rd
Continue making quilted Christmas gifts. I'm making 6 total. 2 completed, 4 to go.
Maybe work on the wool appliqué.
Enjoy Thanksgiving with family!
Linking to To-Do Tuesday hosted by Linda of Texas Quilt Gal.