Tuesday, August 29th, 2017
How many quilts or projects do you have planned?
Just a quick look around my sewing room, and I'm coming up with 5 in view. There are more stashed away in closets. Yet, often something else grabs my attention, or needs my attention, so what I thought I'd be working on gets replaced.
Lately this is bugging me. Why am I not getting to the quilts I really want to make? I bought the fabrics, patterns, and even rulers or templates needed to follow the patterns. Yet, I keep replacing my plans with others.
Giving this some thought, I have an idea that I hope will help. My plan is to go ahead and prep & cut the pieces for the planned quilts. Hopefully, having them ready for sewing, I'll actually get to just that! Piecing the quilt tops!
Here is my first attempt in preparing a project for sewing. I bought this kit in 2015. This week I cut all the batik pieces for this Tropical Snowball quilt. I added many more batiks, purchased during a June Shop Hop, to enlarge it from 48″ square to 72″ square.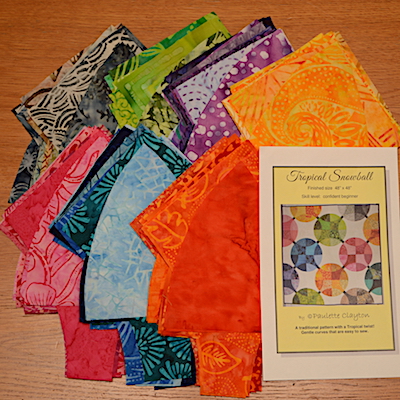 Hey look! A finished top, Facets! It is now on the 'to quilt' pile. This was my OMG for August.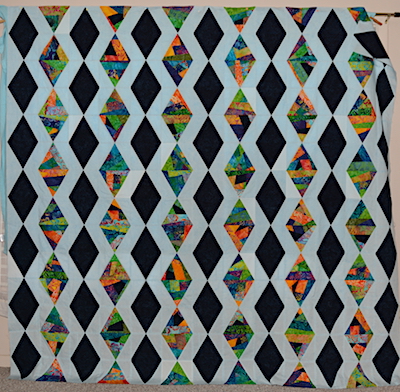 My hubs has a native garden in our yard. Happily the Monarchs like the Butterfly Weed plant. We have spotted 3 Monarch caterpillars.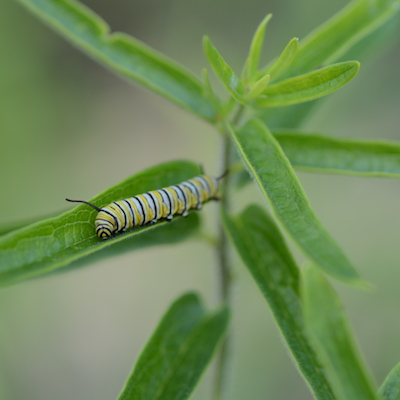 I hope we get to watch them form their chrysalis and emerge butterflies!
How did I do on last week's To-Do List?
Start cutting pieces for next quilt top on my list- Tropical Snowball. ✔️ All the Batik pieces are cut.
Sandwich baby quilt and begin quilting – a friend's quilt. ✔️ 2 quilts sandwiched, and one started quilting.
Catch up on Sit Down Free Motion Quilting BOM ✗
To-Do Tuesday List for this week:
Continue quilting on friend's baby quilts.
Got to catch up on the Sit Down Free Motion Quilting BOM – August block.
Piecing – Tropical Snowball batik units.
Start prepping another planned quilt top.
Linking to To-Do Tuesday and Linky Tuesday.