Tuesday, September 26th, 2017
This happened in my yard Saturday!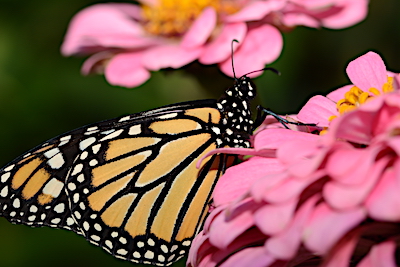 First, I have to say, we had three Monarch caterpillars in our garden this summer.  Here is one: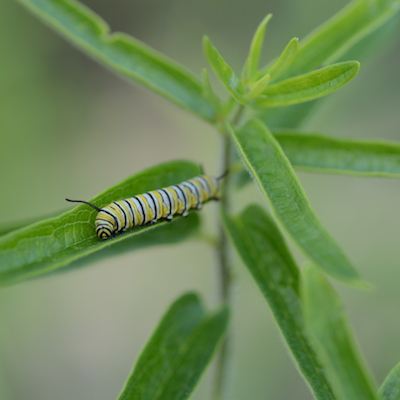 We watched them grow from tiny little things to the fat one you see here. I was hoping to watch them create their chrysalis and emerge as butterflies, but we never did find the chrysalises.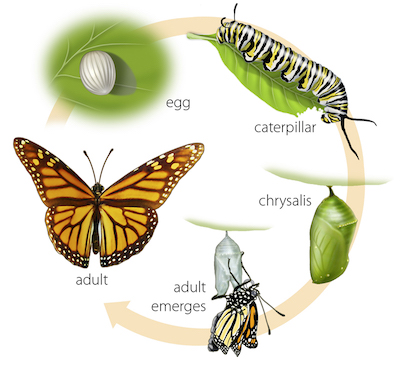 I learned that they do not build the chrysalis on the same plant they feed on. They can crawl up to 20 feet away to another plant where they will build the chrysalis. That was a bummer, as my husband has a large native garden and a cutting garden in our yard. We hunted for but never found a chrysalis.
So, I was very happy when this little lady landed in my hair Saturday while we were out in our yard!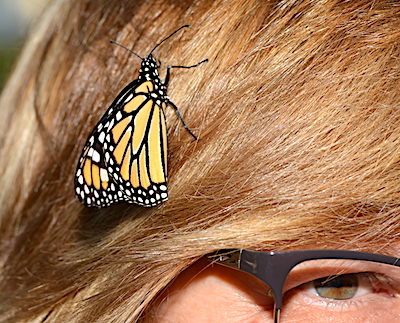 Does she think I am a flower!? How sweet!
I transferred her to a Zinnia. She flittered to another.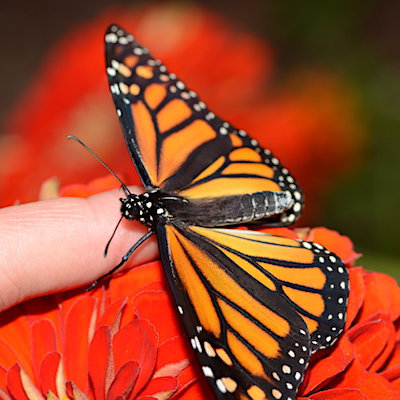 I'm hoping to see the other 2 Monarch Butterflies soon too.
And in my quilting world, Tropical Snowball is a completed top with a pieced back, and binding cut!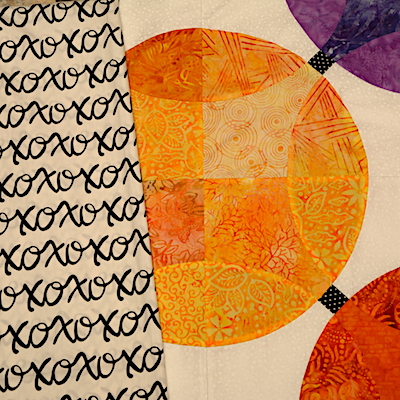 Also, I finished FMQ a toddler quilt a friend of mine made for her grand daugther. Here's a sample of what I did.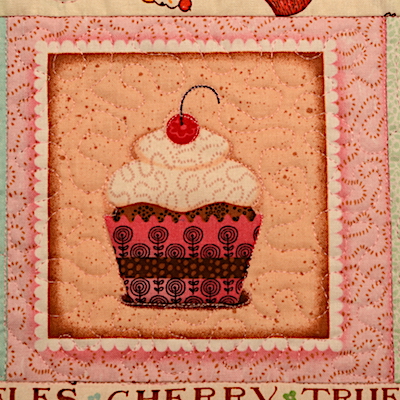 Meandering with outlining.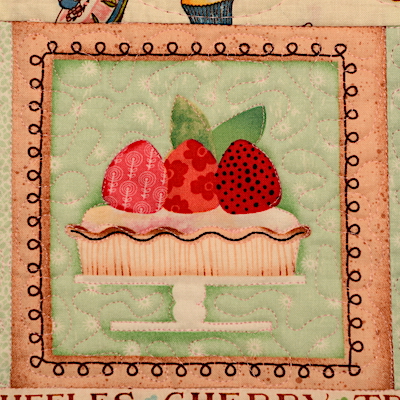 And more of the same.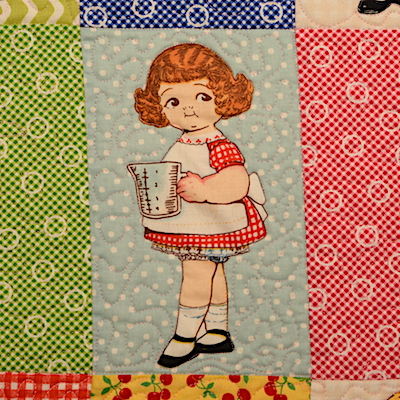 It was a fun little quilt to practice on. I used a light pink Aurifil (Baby Pink 2423) in 50 weight for the top and bobbin thread. Thanks to Mr. Domestic who says Pale Pink is a lovely neutral. And now having tried a pink, I have to agree, pink does have a place as a nice neutral! The pink I had on hand is deeper in color than Pale Pink, but for this quilt, I think it worked great.
What are your favorite thread brands and neutral colors for quilting?
How did I do on last week's To-Do List?
Tropical Snowball quilt – sew rows together for a completed top. ✔️ Done! and doing a happy dance!
Continue FMQ friend's baby quilts. ✔️ Done and on to another.
Shop hop with quilting friend – I have a list, let's hope I stick to it! ✔️ I didn't find everything on my list, but I bought several quilt backs, a the start of a new project, bobbins for my Tiara III, thread, and a new Quilters Select Ruler.
To-Do Tuesday List for this week:
Continue cutting pieces for Chic country, maybe even some sewing.
Continue FMQ friend's baby/toddler quilts.
Enjoy family visiting this weekend.
I'm linking to To-Do Tuesday and Linky Tuesday.