My goal for September was to complete the Tropical Snowball quilt top.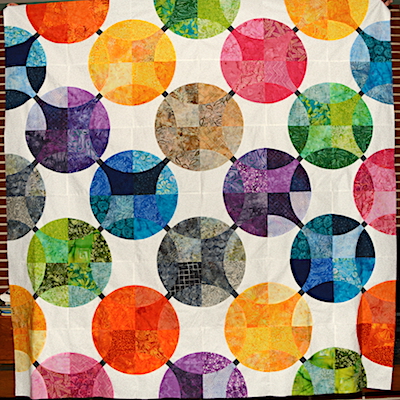 Whoot! Done!
I'm loving this quilt top! I do so like the secondary circles that show up in this quilt design.
Back is assembled, and binding cut. But it will all have to sit a while before quilting, as I have a few other tops to quilt first.
I'm linking to One Monthly Goal. Go take a look at all the other finished projects that happened this month!