Here's the beginning of a new quilt. I have 3/4 of the pieces cut from the colorful Fossil Fern fabrics.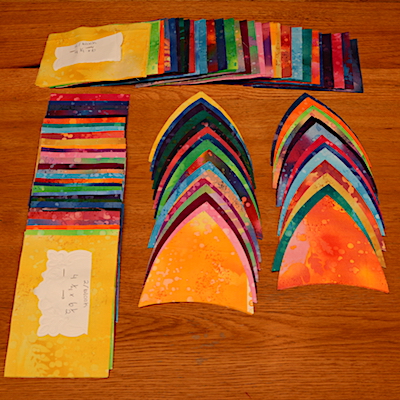 Fossil Fern is a Benartex line. I have 10 more Fat Quarters to cut into the above pieces, and the rectangles need to be cut into curved pieces as well. Next, I'll be cutting the creamy background fabric.
Here is my test block: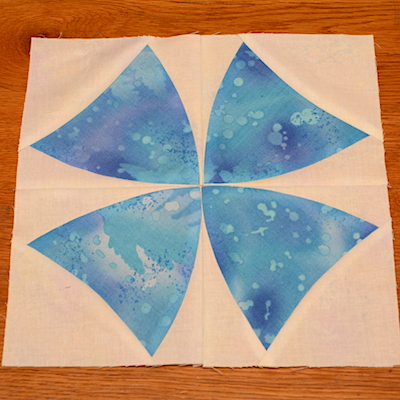 I'm pleased with it! The pattern is Chic Country by Sew Kind of Wonderful, and uses their Quick Curve Ruler for cutting the curved pieces.
Two weeks ago I had prepping for a new quilt on my to-do list. But since I did not get to it, I left it off of last week's list. I'm kind of chuckling at my self, because I did get to it this week, but it's not on the list!
Are you a list person? Do you ever add things you completed to your list just so you can check them off?
How did I do on last week's To-Do List?
Tropical Snowball quilt – piece blocks, and hopefully rows. ✔️ Done and done!
More FMQ on friend's baby quilts. ➞ Sandwiched, not quilted.
Grand daughter and her parents visiting this weekend! Grand daughter play time! ✔️ We had such lovely weather for a fun day at the zoo with our grand daughter & her parents!
To-Do Tuesday List for this week:
Tropical Snowball quilt – sew rows together for a completed top.
Continue FMQ friend's baby quilts.
Shop hop with quilting friend – I have a list, let's hope I stick to it!
Linking to To-Do Tuesday and Linky Tuesday.
Tags: Chic country