Tuesday, November 7th, 2017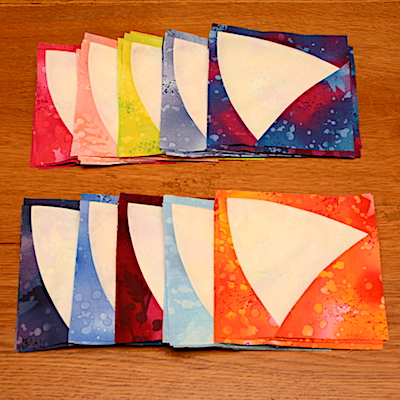 10 more sets of alternate block petals. That's 14 sets total and 26 more to go. I hope to finish these sets this week, and move on to piecing them into blocks.  The pattern is Chic Country by Sew Kind of Wonderful.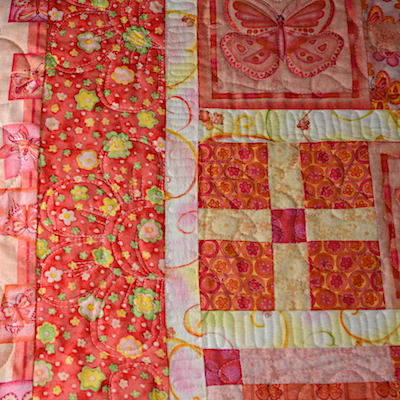 Above is some FMQ I did for a friend.
How has your week been? Successful?
How did I do on last week's To-Do List?
Keeping on with the Chic Country.  ✔️
Overcome my fear of basting a queen size quilt. ✗ I still have not spray basted this quilt, but my excuse this time is rainy weather kept me from spray basting the quilt outside.
FMQ a lap size quilt for a friend – she made the quilt, I'm quilting it. ✔️
To-Do Tuesday List for this week:
Chugging along on the Chic Country quilt top.
FMQ next quilt top my friend has asked me to quilt.
Hopefully spray baste the quilt for my son and DIL later this week when weather clears up.
I'm linking to To-Do Tuesday and Linky Tuesday.