Petals, petals and more petals!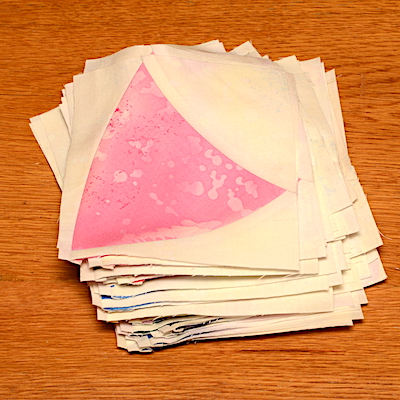 Phew, all the petal units for what I'm calling the flowers of Chic Country are sewn together!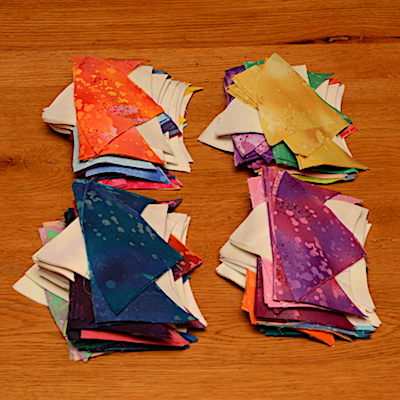 And all the pieces for the alternate blocks are cut!
With just 5 blocks sewn together, I have 75 more to go. Onward with piecing!
Be sure to follow the links below to see what other quilters are doing this week.
How did I do on last week's To-Do List?
Sew sew sew blocks for Chic Country. ✔️ Half of the petals are sewn and all the the pieces for the next 80 alternate petals are cut.
Mail Ocean Theme quilt to Elliott.  ✔️Arrived safely!
I'm thinking of asking my friend if I may use her longarm to baste my son's quilt. I'm overwhelmed at the thought of spray basting a queen size quilt.  ✗  My friend's husband landed in the hospital with a bad infection from a dog bite/attach. So I have not asked about using the longarm.
To-Do Tuesday List for this week:
Keeping on with the Chic Country
Overcome my fear of basting a queen size quilt.
FMQ a lap size quilt for a friend – she made the quilt, I'm quilting it.
Linking to To-Do Tuesday and Linky Tuesday.
Tags: Chic country