Perhaps I over committed for the month of October for the One Monthly Goal.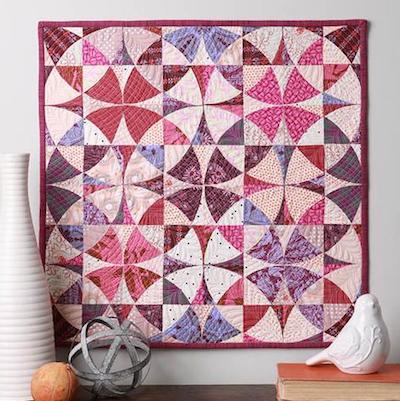 Photo from Sew Kind of Wonderful website of mini Chic Country.
Apparently this quilt top is going to take more like three months to complete as I also work on customer quilts and other plans for the month. I'm using the pattern for the 57″ square Chic Country making 80 – 9″ blocks. But I'm enlarging the quilt for a twin size bed 72″ x 90″.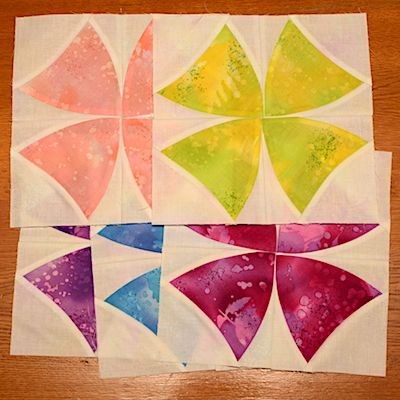 5 blocks sewn together to test my skills for creating this pattern.
Plus this month I came down with bronchitis. That was at least a week of not doing anything but resting.
What did I accomplish on my OMG besides completing 5 blocks?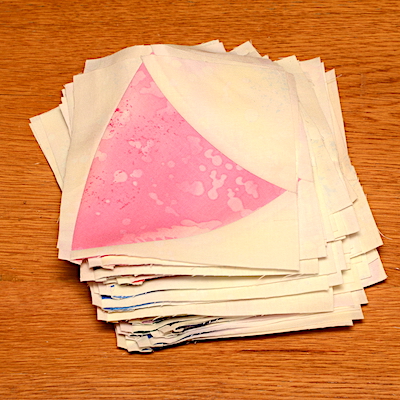 Half of the petals are sewn and trimmed for 40 blocks.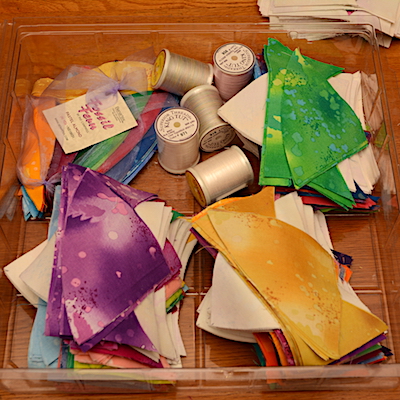 All the pieces for the 40 alternate blocks are cut.
That's it. Sigh. So on to November with a continued OMG in making Chic Country.
Tags: One Monthly Goal