Or, Oh Yes, That Quilt.
I planned out and purchased fabric for a quilt for a little fella on the way. His parents were doing an ocean theme in the nursery. I was planning on waves and a whale. That was over three months ago.
Little fella has entered the world, and a recent post of the decorated nursery reminded me of an unfinished quilt.
I kept the waves, but instead of a whale, I've appliquéd a bit of seaweed, an octopus and 2 seahorses, keeping with their nursery theme.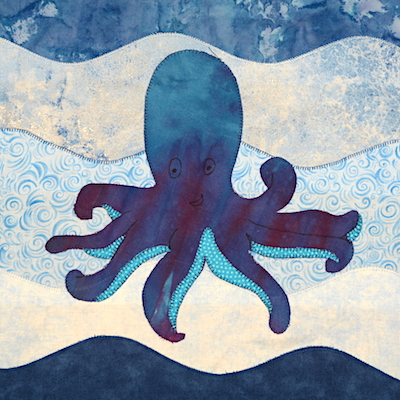 There is a purple octopus in the scene in little fella's room. I used hand dyed fabric from Colorways By Vicki for the Octopus and Seahorses.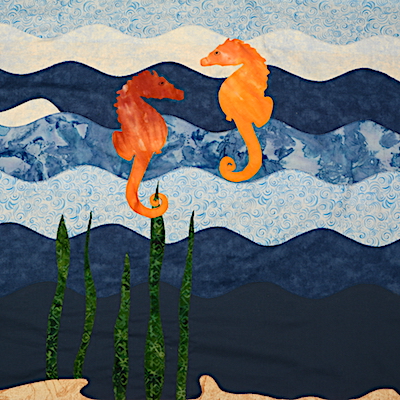 The seahorse design comes from Connie of Freemotion by the River. Find her pattern here on Craftsy.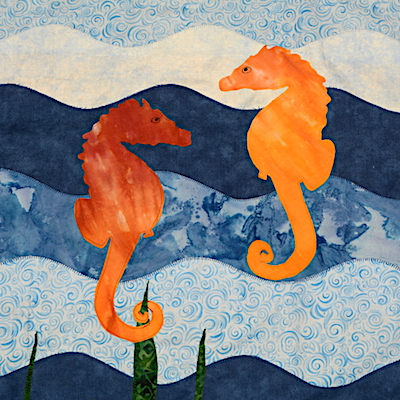 Close up of Seahorses.
Next up is sandwiching and quilting, which I'm hoping will add to the look of waves. Or at least just movement in the water!
This past week I did make some piecing headway on the Chic Country quilt.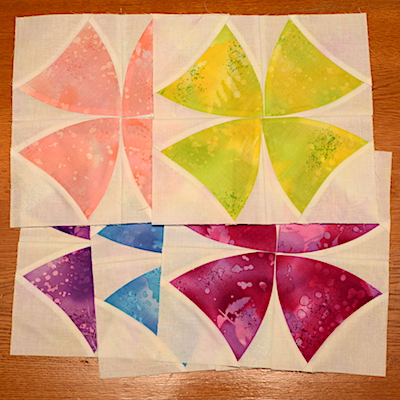 I still have a long way to go.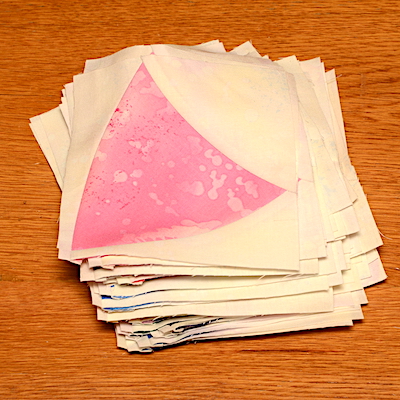 Above is a stack of petals all squared up, with still more to go.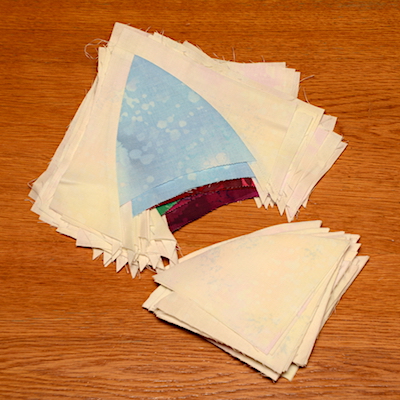 I haven't cut out the alternate block pieces yet.
And, I did a little free motion quilting for a friend. Another quilt done, so I can check that off the to-do list.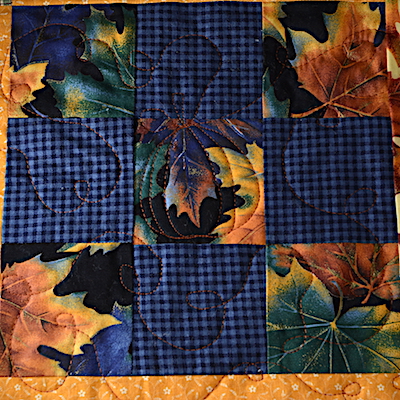 Meandering with loops and pumpkin in center of 9-patch.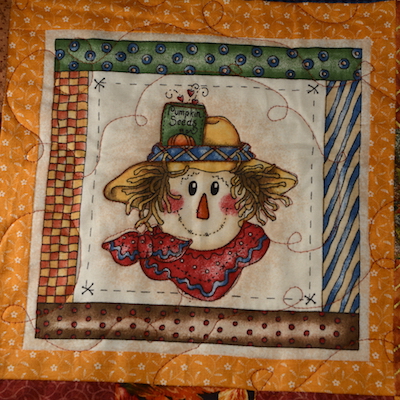 Meandering with loops and outlining scarecrow.
How did I do on last week's To-Do List?
I'm setting aside Thursday to work on Chic Country. ✔️ Slow going, but making progress.
FMQ friend's quilt. ✔️ One more completed.
Spend some time with my quilty  friends. ✔️ I had a lovely time with friends Tuesday and Wednesday. Meds for the bronchitis seemed to be doing the trick and I was feeling pretty good. Sunday was the last dose, and today (Tuesday) I'm back to coughing and congestion again. Sigh. Need to call my doctor for a followup. Blah
To-Do Tuesday List for this week:
Keep plugging way on Chic Country.
Sandwich and quilt ocean baby quilt.
Prep quilt top for quilting, it's for my son and DIL.
Get over this bronchitis crud.