Look at all these pretty curved pieced units for the Tropical Snowball Quilt I'm currently working on!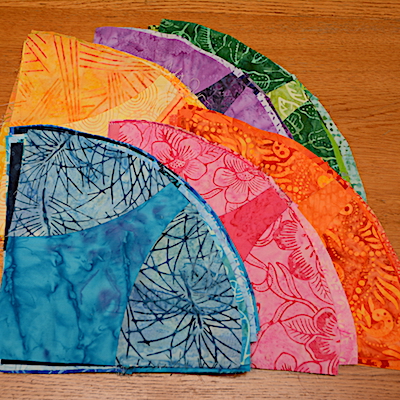 Aren't they just lovely!? And so colorful!
Today I worked on the next step for the Tropical Snowball Quilt. Cutting out 72 background pieces from the white fabric, and 36 squares from the black fabric.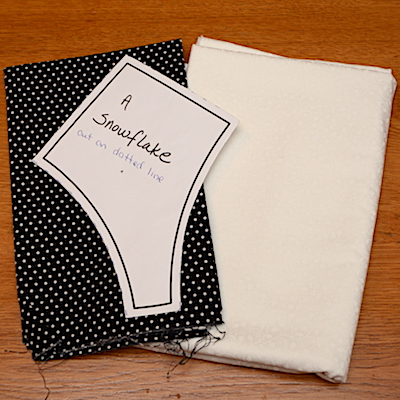 Once cut, sewn, and working on layout, here is what I've got -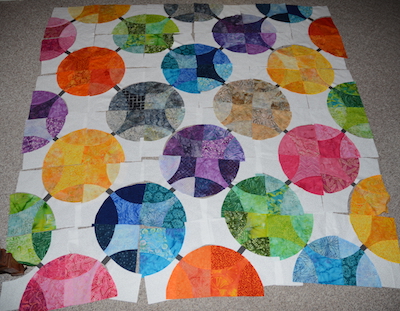 Colorful curves! I sewed together one and a half rows after taking this photo. The photo is to help me keep the placement of blocks in order. I'm super pleased with how this quilt is coming together.
This past week I did a little free motion quilting on two quilts for a friend.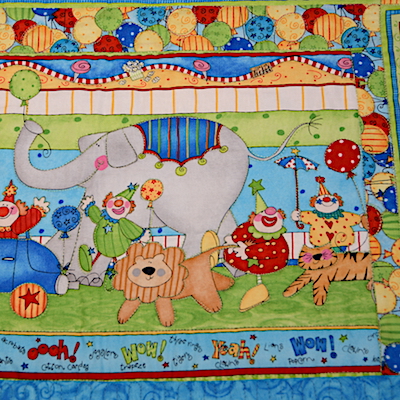 If it shows up in the photo, I outlined the animals, clowns and balloons in this circus quilt.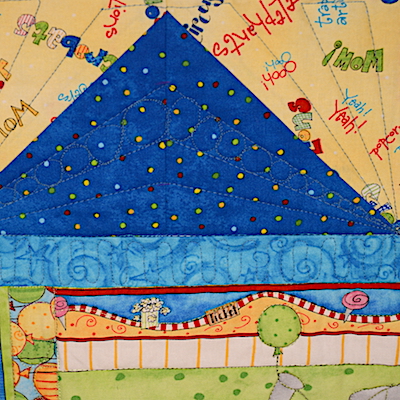 Above you can see a bit of what is going on in the borders.
My week has been full of color. How has your week been?
How did I do on last week's To-Do List?
Tropical Snowball quilt! ✔️ Units all sewn together, and started on blocks.
Quilting friend's baby quilts. ✔️ 2 quilts quilted for my friend.
Start prepping another planned quilt top. ✗ Didn't get to this, but I did cut out the background for the Tropical Snowball!
To-Do Tuesday List for this week:
Tropical Snowball quilt – piece blocks, and hopefully rows.
More FMQ on friend's baby quilts.
Grand daughter and her parents visiting this weekend! Grand daughter play time!
Linking to To-Do Tuesday and Linky Tuesday.
Tags: Tropical Snowball Top