Tuesday, November 17th, 2020
This week I completed the final quilt in Jaybird Quilts Journey 2 Nebula quilt along.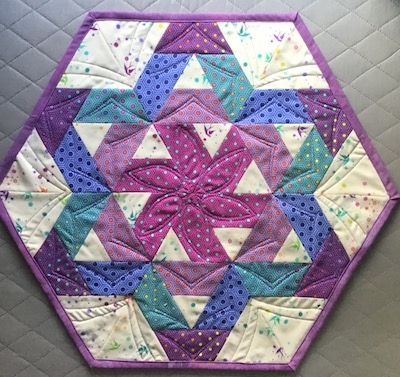 Project 6, pattern Gazebo makes a nice table topper. I used Tula Pink fabrics and Aurifil Violet 2520 thread for quilting.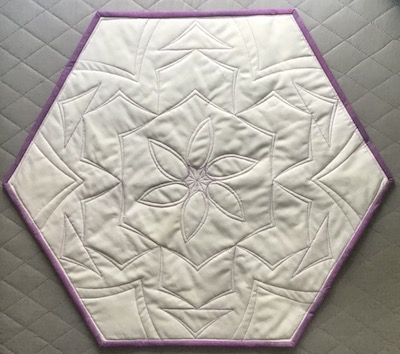 The quilting shows up well on Moda Grunge fabric for the back.
Continuing on with Helen Godden's Flower Power 2 quilt along, she has now presented 5 blocks. Here are mine.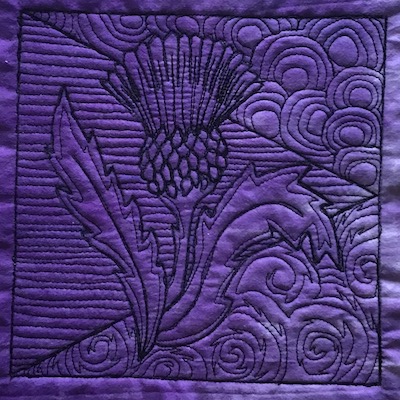 Block 2 Thistle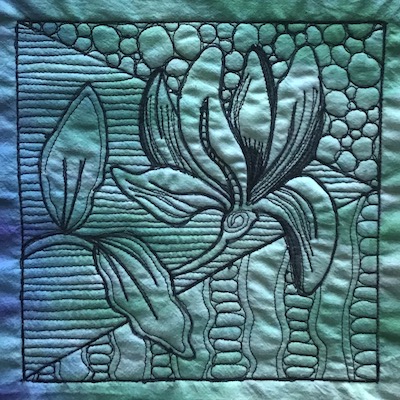 Block 3 Magnolia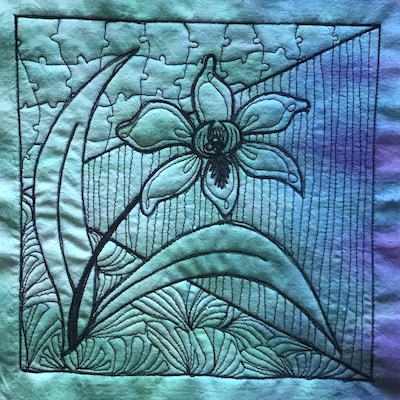 Block 4 Orchid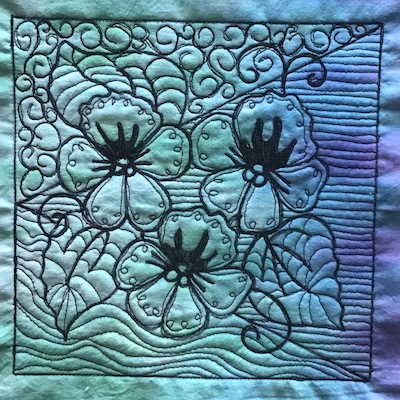 Block 5 Pansy. I'm using Hand dyed fabric by Vicki Welsh. Gutermann black thread. There are 9 blocks in the quilt along.
I've quilted the two side panel for my son's quilt and have gone back to the center to add more quilting. I'll share a photo next week once the three sections are all sewn together.
Last Week's To-Do List:
Cut & piece Gazebo, project 6 in #journey2nebula. ✔️ It's a complete table topper!
Continue quilting on son's quilt. ✔️ Side panels quilted!
Follow along on Flower Power 2 quilt along. ✔️ 5 flowers quilted
This Week's To-Do List:
Finish quilting center of son's quilt.
Sew the first three sections together for son's quilt.
Stay up to date on Flower Power 2 quilt along.
Linking to To-Do Tuesday hosted by Home Sewn by Us. Go take a look what all the participants are working on this week!