Happy First Day of Autumn!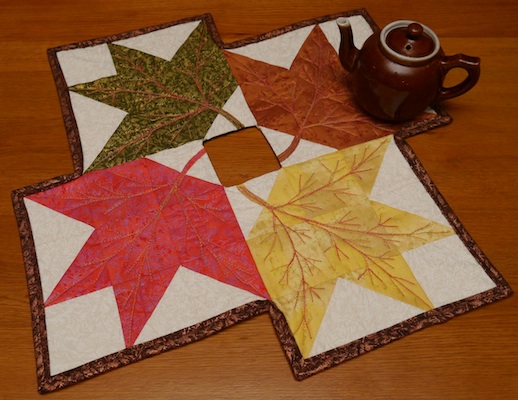 This is a blast from the past! One of my fav creations made back in 2015, offset leaves made with Fairy Frost fabrics. Free Motion Quilted.
What I'm currently working on – I'm bouncing between appliqué and piecing.
This is a portion of the quilt I'm making for my son and his bride. This past week, stitching the vines in place.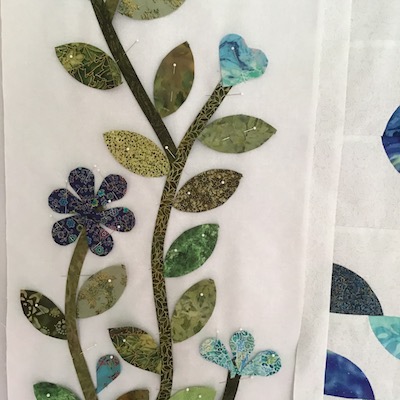 After pinning the vines, leaves, flowers & buds in place, I took photos for reference of placement.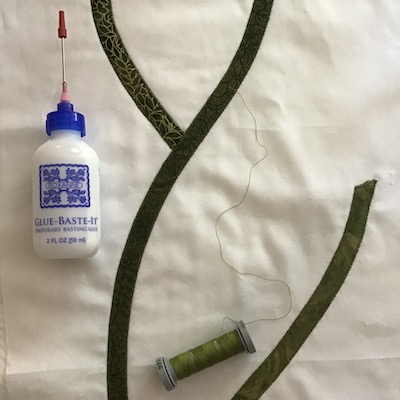 Then I removed the leaves and flowers. I dabbed on Roxanne's temporary basting glue to vines, then machine blanket stitched vines in place. This was my first time to use Roxanne's glue, and I really liked it.
Background fabric was layered with a thin Quilters Dream batting. Batting helps stabilize the sandwich for stitching the vines in place.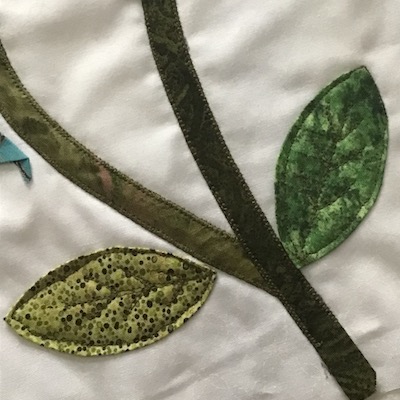 After the vines were stitched in place, I repositioned leaves and flowers. Here is the start of attaching the leaves. I'm not happy with the free motion quilting on the edge of the leaves, so on to plan B or C.
Seaside Table Runner is complete. This is the first project presented by Jaybird Quilts in her Journey 2 Nebula quilt along.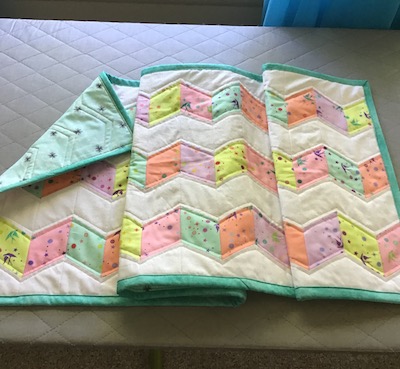 Last week we cut hexagons for the second Journey 2 Nebula project, Lucky Charms.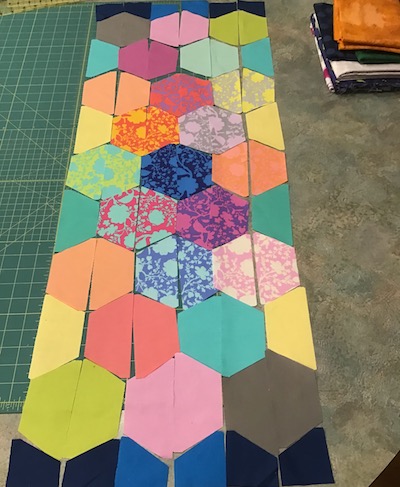 I went ahead and sewed the hexies together into a table runner. But didn't like the blue at the ends.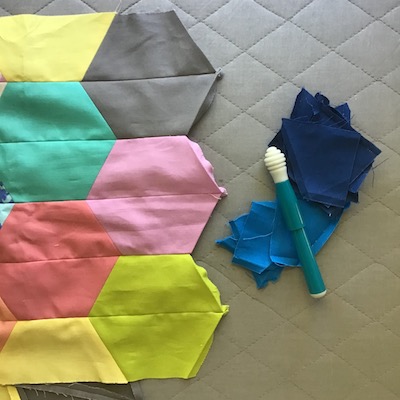 Rip rip! And change out for some prints to go with the solid blues.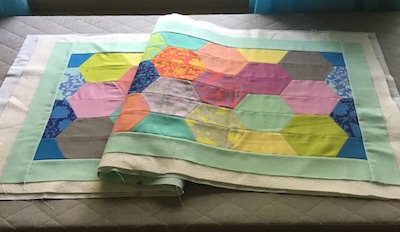 Border on and sandwiched. Ready to quilt this week.
Last Week's To-Do List:
Stitch vine and leaves in place. ✔️ Vines stitched. ✗ Still working on leaves.
Maybe finish prepping flower appliqué pieces. ✗
Cut and stitch Lucky Charms #Journey2Nebula ✔️Ready to quilt.
This Week's To-Do List:
Finish stitching leaves in place.
Prep flower centers, hope to start stitching flowers in place.
Quilt & bind Lucky Charms #Journey2Nebula.
Linking to To-Do Tuesday hosted by Home Sewn by Us.
Tags: #journey2nebula