Appliqué vines, leaves, flowers, buds! Oh My!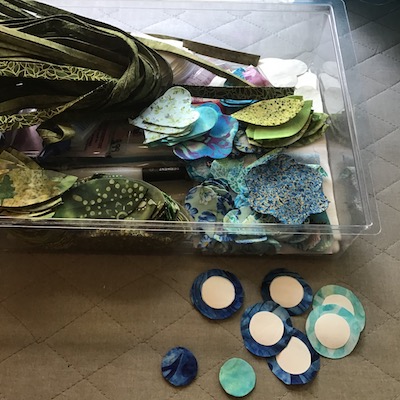 Above is the box holding some of the appliqué pieces I've made this month.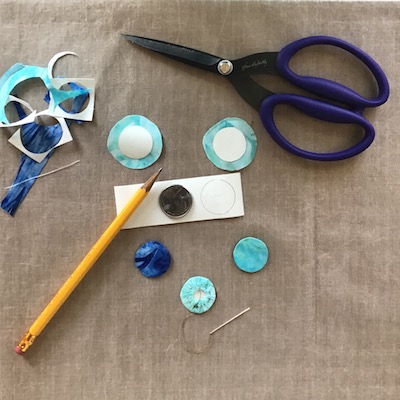 The last pieces I've worked on were circles for flower centers.
Not only did I get the appliqué pieces prepped, using a turned appliqué method, starching the edges and pressing the edges under each piece, I also pinned the pieces in place for the two sides of the center of the quilt.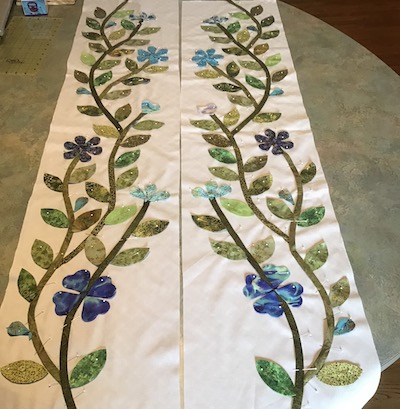 Photo above, missing buds and flower centers.
Once I figured out placement and photographed for placement, I removed everything but the vines.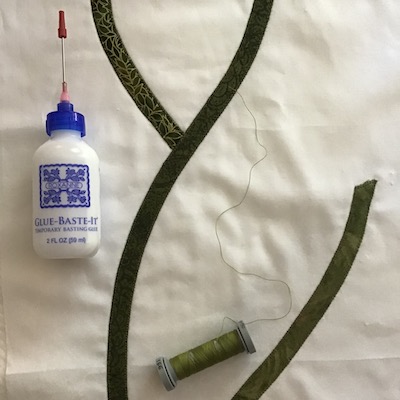 I used Roxanne's Glue-Baste-It to hold vines in place while machine blanket stitching.
Then I pinned the leaves and flowers back in place.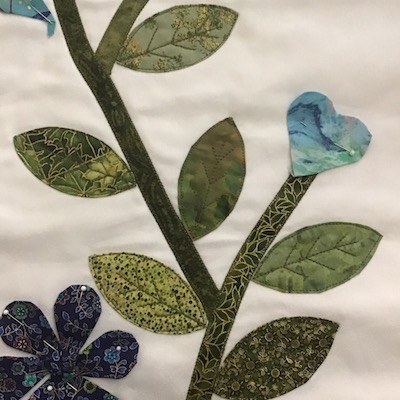 I'm stitching leaves in place using a walking foot.
I still have a long way to go with machine stitching the appliqué pieces to the quilt. October's goal?
Here is what the appliqué looks like on design wall with the center of the quilt.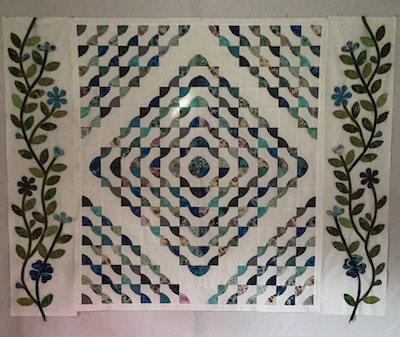 Goal for September – lots of appliqué prep! I completed my goal, and moved on to stitching the pieces on to the quilt!
Linking to One Monthly Goal hosted by Patty of Elm Street Quilts.
Tags: One Monthly Goal