Journey 2 Nebula continues – Rock Candy project 4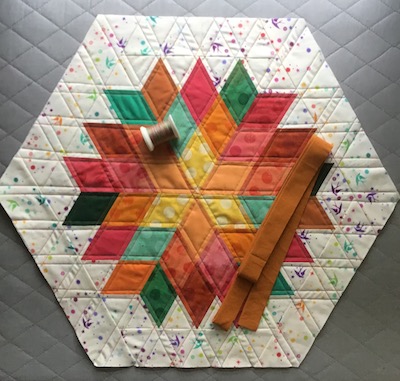 Quilted with Superior Threads 40 weight, King Tut #921 Cleopatra variegated thread.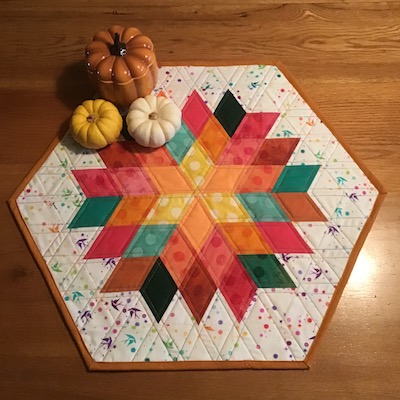 Rock Candy completed with binding. Quilted on my Janome Horizon machine using a walking foot.
Next up on the journey is project 5, Candy Dish.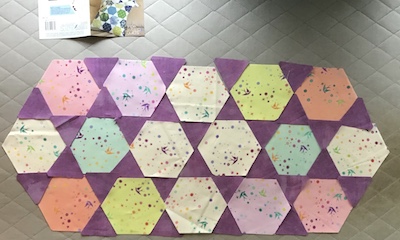 Instead of piecing a pillow sham, I am doing a table runner. Patterns by Jaybird Quilts.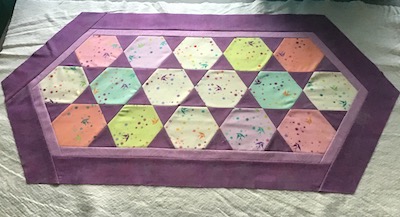 Pieced, sandwiched and ready to quilt.
I started quilting the center of the quilt for my son & DIL. I didn't like it so took 3 hours ripping it all out. Not photoed. Back to the drawing board. I played around with some ideas on one corner of the center of the quilt.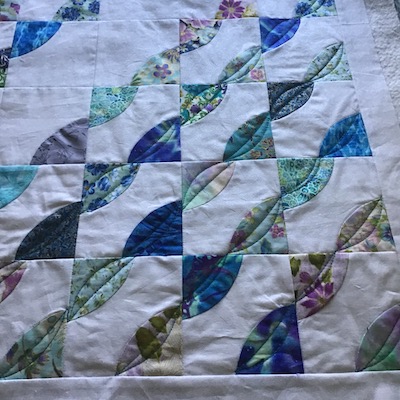 I think I'm now happy with this curvy quilt design. And yes, I did misplace some of the curves. They are staying.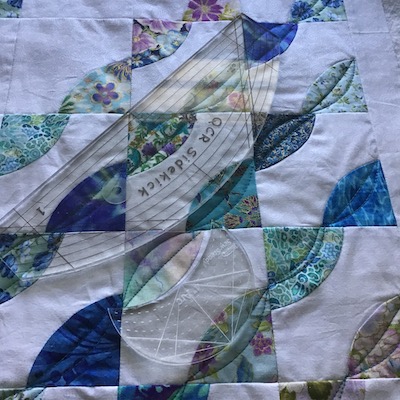 I used these two rulers for the curves. Quilted on my Baby Lock Tiara III machine.
Last Week's To-Do List:
Bind Rock Candy, project 4 of #Journey2Nebula ✔️
Cut pieces for project 5, Candy Dish in #Journey2Nebula  ✔️
Start quilting center of quilt or appliqué background (the quilt for my son & DIL)  ✔️
This Week's To-Do List:
Quilt & bind Candy Dish, project 5 in #journey2nebula
Quilting center section of quilt for my son & DIL
Tags: #journey2nebula