I'm getting there! I'm continuing on with the quilt for my son and DIL. Last month I completed the machine appliqué for the two side panels of the quilt. And then I sandwiched the center and two side panels, ready for quilting.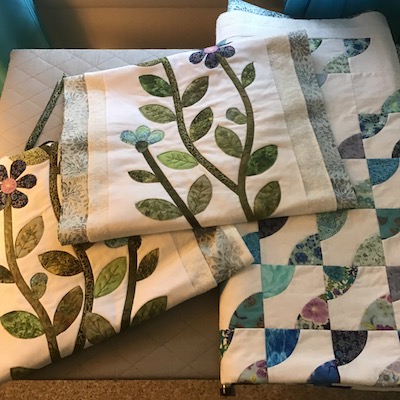 My goal for November will be to quilt these three sections.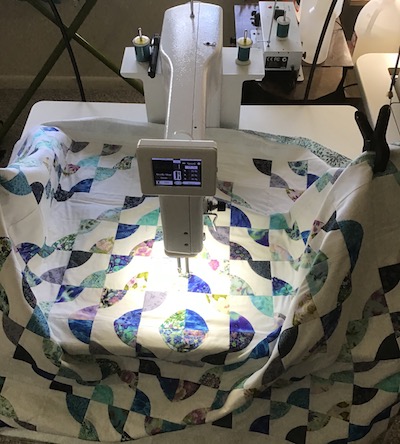 The center drunkard's path section all ready for quilting!
Once that is completed, I'll move on to quilting the two side appliqué sections. And hopefully I'll even get started on attaching appliqué vines, leaves, and flowers to the top and bottom sections that go above and below the center of the quilt.
Linking to One Monthly Goal hosted by Patty of Elmstreet Quilts.
Tags: One Monthly Goal