Tuesday, January 16th, 2018
We welcomed our first grand son into the world born Jan 7th. My three year old grand daughter and I had sleepover at her aunty's home while Mom recuperated in the hospital with her new born learning the ropes of nursing.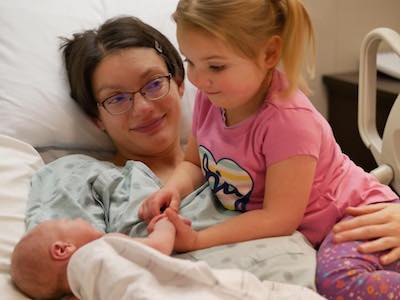 We got to visit Sunday night at the hospital sneaking in just under the visitation ban that started Monday morning. Just look at that cute expression on my grand daughter's face at her first look at her baby brother! So precious!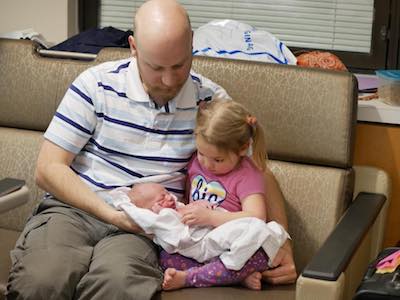 Her first time holding her brother with Daddy's help.
By accident, I left my current hand work at my son's home. Let's just say there was some confusion with bringing a new born home. My son thought the box of quilting and books was his wife's and stuffed it in a closet. I thought the box got stolen from my car! After I returned home with out my quilting, my son looked a little deeper and found that he had put it in a closet. Guess I'll just have to take another trip to visit my grand kids and pick up the quilting!
To-Do List for this week:
FMQ a quilt for a friend, she made it, I'm quilting it.
Make 3 quilty gifts for a gift exchange Jan 25th.
Linking to To-Do Tuesday