Family, sewing, quilting, and house reno. That's my life now.
Here's my list and what happened this past week -
To-Do Tuesday, May 23, 2023
As Hubs works on drywall finishing at daughter's house, I hope to get going on stripping the wood trim that was removed from bedrooms to update electric. Drywall ✔️
Sandwich three baby quilts and anniversary quilt. ✔️ – kind of 2 out of 4
??? Guess I'll see which way the wind blows again this week in my sewing world. I really should get started on quilting the anniversary quilt.
1. Here are a few photos of what's happening at the house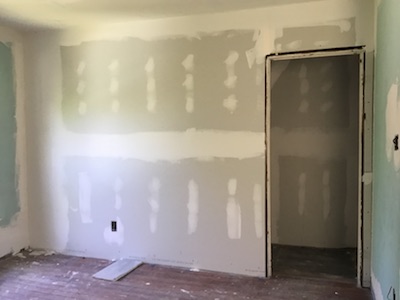 This might not look like much of a difference from last week's photo but this is the second layer of drywall mud. Ready to be sanded before applying the last coat of mud. The mudding might just be finished this week through out the house!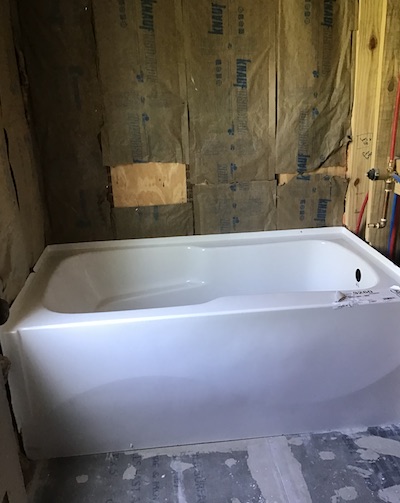 Frame for tub was built, and tub set in place.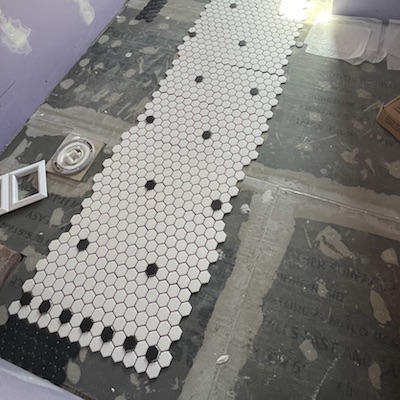 Bathroom floor tile. Daughter playing with layout.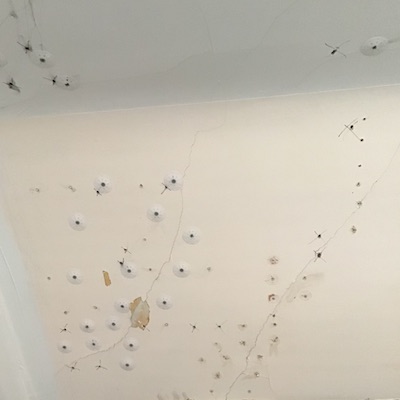 This is how you fix ceilings with cracked plaster. It looks like a mess now, but will look brand new soon!
My plans to start stripping woodwork was vetoed. I'm just barely keeping up as the clean-up crew and go-fer! I do what I'm told to do! Ha ha!
2. Sandwich quilts.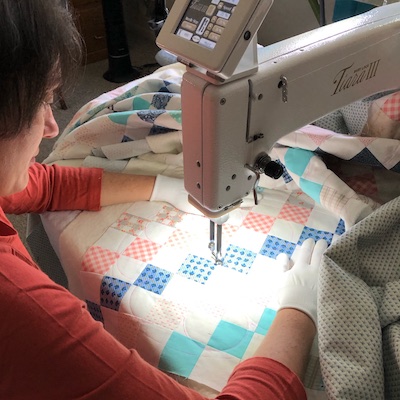 My Daughter in Love has been learning to quilt. She did such a beautiful design recently on a charity quilt that I asked if she would be willing to quilt the Trip Around the World Variation. She said yes! And here she is doing a large floral design at my Baby Lock Tiara III.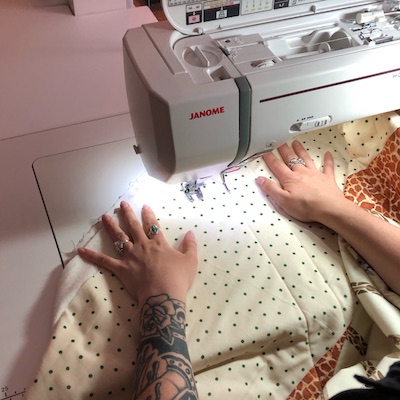 And here is my daughter straight line quilting the giraffe quilt for her coworker. It was well received at the party.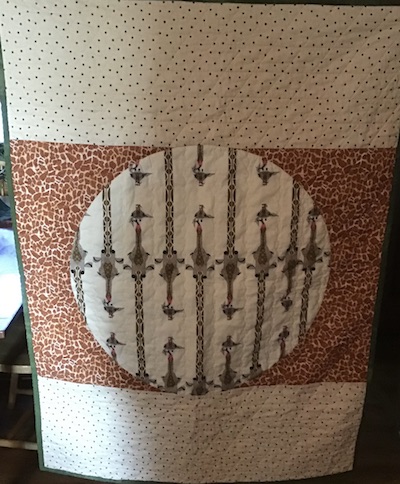 Sorry for the lousy photo of the finished Giraffe baby quilt. Daughter was flying out the door with it for the party. It finished up at 35 1/2 x 47 1/2 inches. Bound in Moda green grunge. I don't remember which thread she use for quilting.
Two quilts completed.
3. Today I bought fabric for the back of the anniversary quilt. So I hope to get moving on that one soon.
The other project I worked on was making a tote for storing my large Clammy Rulers,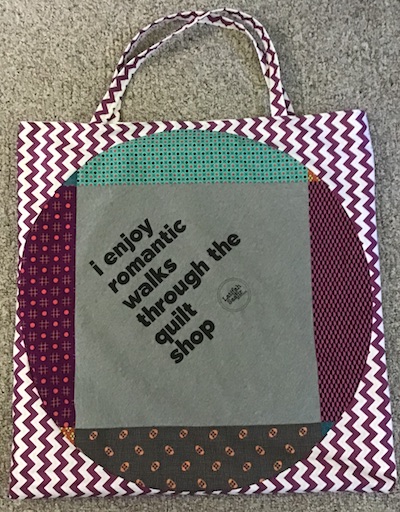 A t-shirt came with the ruler order but I ordered a size too small. I figured I could cut it up and use in the design of the tote. So here she is. Another circle design with the quirky saying from the t-shirt. Now all my Latifah Saafir rulers and patterns are stored together in this tote.
To-Do Tuesday, May 30, 2023
I'm keeping daughter's house at the top of the list. Dry wall mudding is the chore of the week.
Make headway on Anniversary quilt!
Friday is quilting day with friends. I hope to alter two t-shirts with a friend's help. The shirts have 'flutter' sleeves that I just do not like. And I'm taking along an EPP project, handwork.
And June will be here this week! The year is flying by for me!