The last day of January, can you believe it!?
We are back into a cold snap here in NE Indiana. 11 degrees when I got up this morning. It will stay below freezing most of this week according to the weather channel. For me, that means a space heater running to keep bathroom pipes from freezing.
It will be nice to stay cozy inside and do hand stitching.
Here's my progress for the past week -
To-Do Tuesday, January 24, 2023
Homage to Grandmother's Flower Garden! ✔️
Pick a machine sewing project.  ✔️
1. Homage is coming along -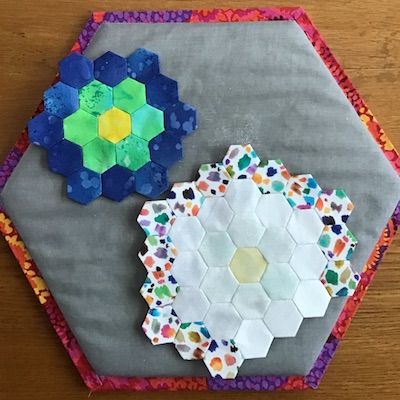 Week 44 stitched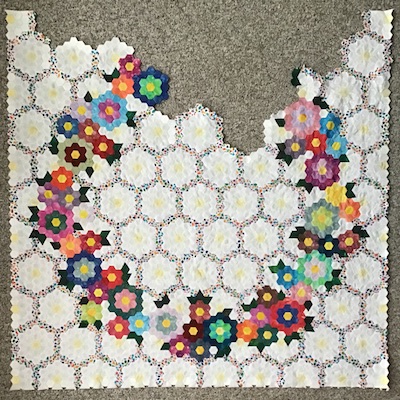 And attached.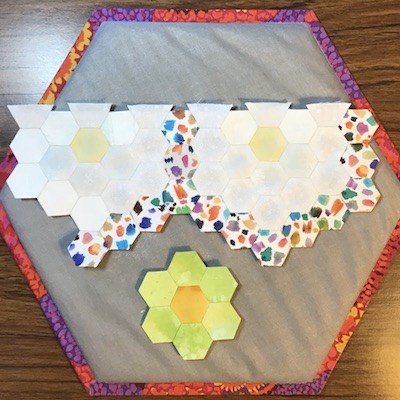 Week 45 stitched, part of top edge of quilt!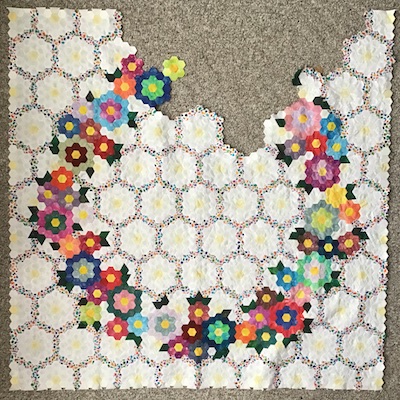 And attached!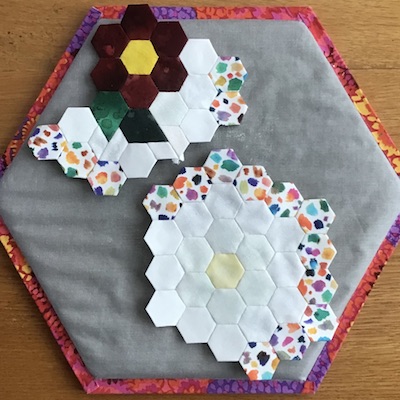 Week 46!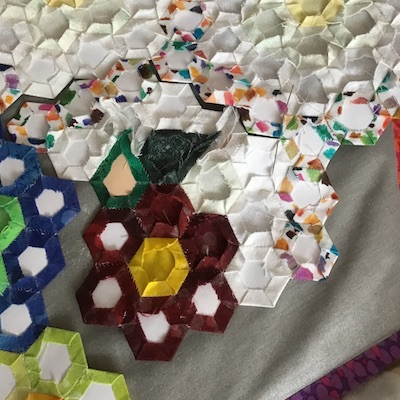 And this is what the back of the hexies look like when attaching week 46 to the quilt. I honestly didn't realize I had completed so much on Homage this past week until I looked back at last week's post.
2. New quilt projects, two Squirrels!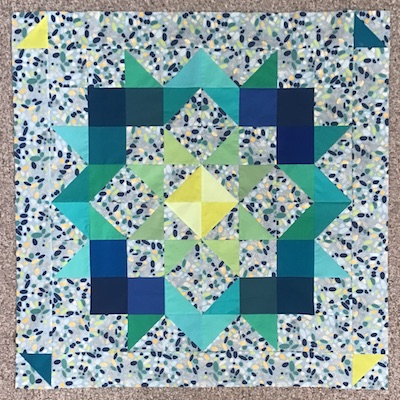 Moda had a weekend charm pack challenge earlier this month with a free pattern. I pulled fabric to make two from my charm pack stash. Ha ha! I sewed up one this week. Made with a Kona Solid charm pack by Robert Kaufman- oops not Moda! –  and Moda Zen Chic fabric for back ground.  I added a border with HST in corners to enlarge a bit. 39 1/2 " square.
Then Wendy Sheppard of Ivory Spring hosted a Crockpot SAL that also used charm packs. She had links to crockpot recipes so ppl could make easy meals and sew all weekend. I didn't use the recipes but I did grab the free pattern.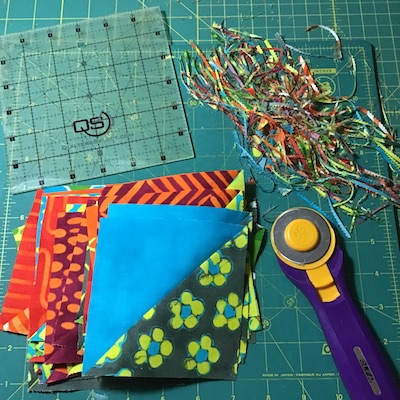 I used a bright Moda Poems from Pebbles charm pack for this one. HST made and trimmed. Sewing is under way but no photos yet.
To-Do Tuesday, January 31, 2023
Continuing with Homage to Grandmother's Flower Garden!
Finish SAL quilt top.
Friday is sewing day with my quilt group. I plan to take Homage along.
Linking to To-Do Tuesday hosted by Carol of Quilt Schmidt.