Exciting news! Our first set of twin grand babies were born yesterday! Four weeks early and doing fine! They are currently enjoying all the snuggles from their mom and dad, and oxygen provided by NICU. Our next set of twin grand babies are due in December. Can you believe it! Two sets of twins, and both to first time parents!
On to quilting! -
To-Do Tuesday, September 12, 2023
Finish the Twin Baby Quilts! Baby shower is this Friday night!  ✔️
Stitch Week 14 blocks for Twilight Star QAL.  ✗
Sandwich and start quilting Hexie Top. ✔️ – kind of
1. Twin baby quilts! These two quilts are for the babies due in December.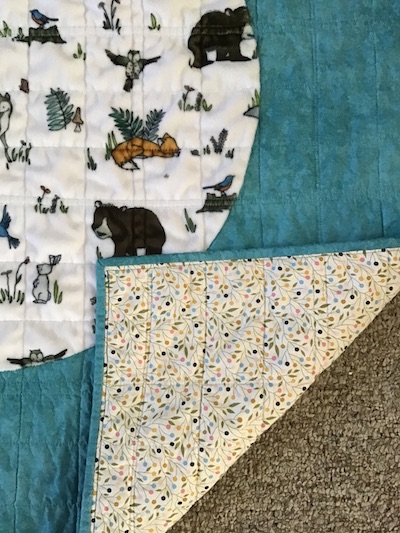 Close up of back with the cute vine print.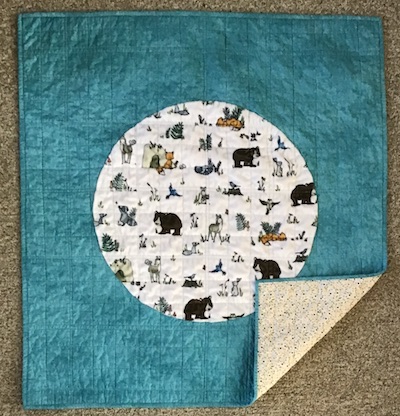 For these two babies, I made a simple circle quilt using a Minky print in the circle.  I thought the texture would be an added bonus. There was not enough left on the bolt to use as the back for two quilts, so circle it is! The prints are perfect for the parents as they love all things nature, hiking, mountains,  and camping.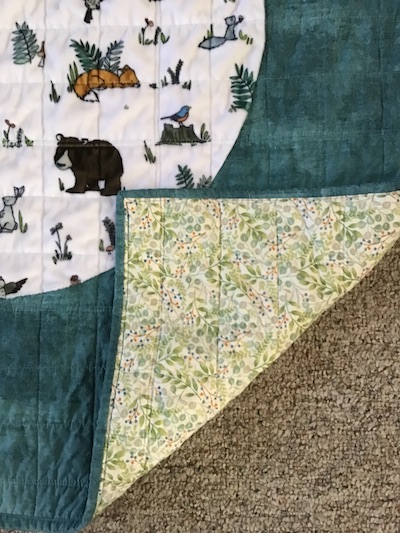 Second quilt with different front and back, but same circle.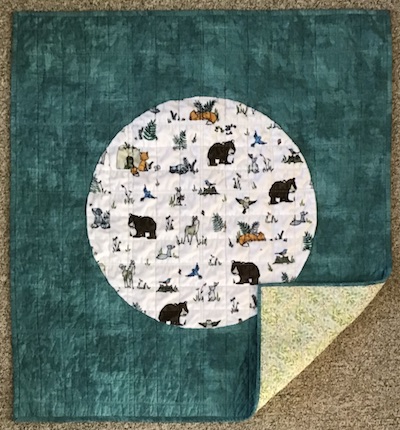 The baby shower was Friday night, and the quilts seemed to please!
2. Twilight Star QAL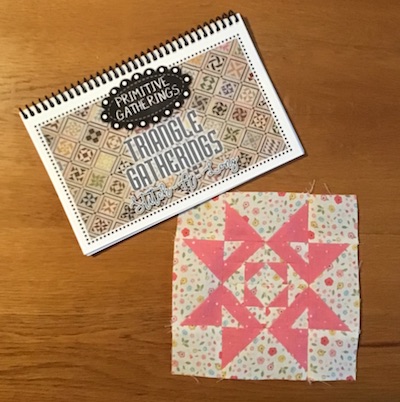 I only finished one block.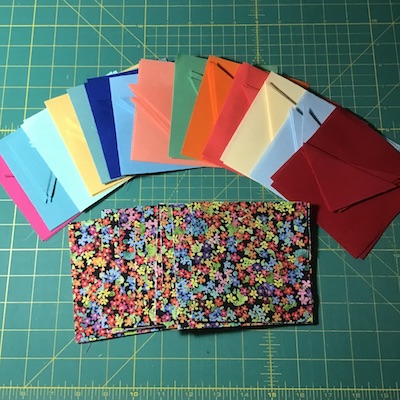 The next set of blocks will be made with a different color way. I'm behind on getting the fabric prepped. Just started cutting today.
3. Hexie Top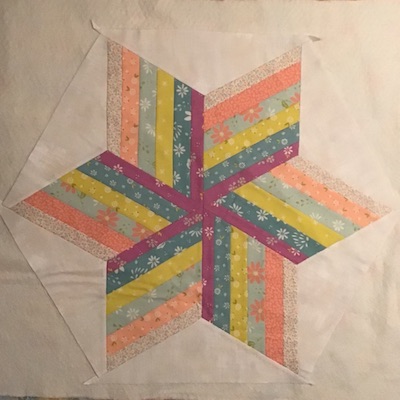 Sandwiched with spay basting,  but not quilted.
That's it for my sewing week! Here's this week -
To-Do Tuesday, September 19, 2023
Tomorrow my church sewing group meets. I'll be starting an new quilt for charity.
Catch up on Twilight Stars QAL
Make two quilts for two nephews expecting babies. Maybe only get to one this week!
Linking to To-Do Tuesday hosted by Carol of Quilt Schmidt.