How about that! Sometimes I just surprise myself! I finished the Facets Quilt-Along with Christa Quilts on time!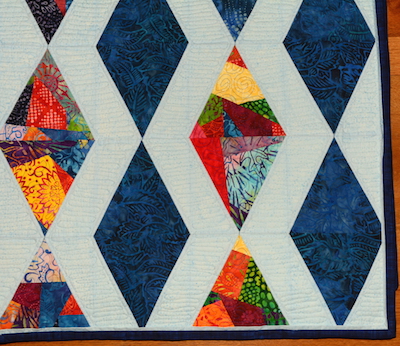 I completed all 8 steps of the quilt along including gathering fabrics, improv piecing, cutting the improv sections into triangles, piecing top, basting – I spray basted, straight line quilting, FMQ, and binding – I used a flange binding. Christa put each participants name in a drawing for each step they complete. I was a lucky winner of one of her bonus prizes – a jelly roll from her online shop! Thanks Christa, for a great QAL! This was the second QAL of Christa's that I have played along in. She is having another QAL starting up soon.
Last summer my daughter designed a quilt for her new king size bed. We shopped for fabrics, selecting teals, grays, and yellow in various prints. She pieced the top, and I offered to quilt it for her.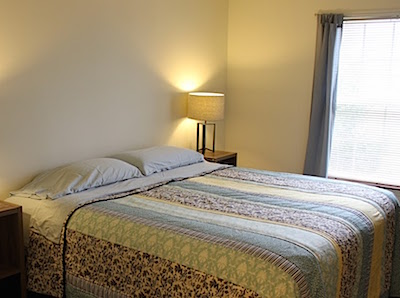 When I got her top, back and batting from her, I thought, "what have I gotten myself into!?" It was way larger than anything I have attempted to quilt on my home sewing machine. A friend who owns a longarm offered the use of her machine to do the straight line quilting my daughter requested. I think it turned pretty well! I had it all quilted and bound for her to pick up while visiting for Easter. She loves it! Phew! It does look pretty nice in her bedroom!
I'm behind on Leah Day's BOM I signed up for this year. I really want to improve my FMQ and thought her BOM sounded like something I could keep up with, having only one block per month to piece, mark, baste, and quilt.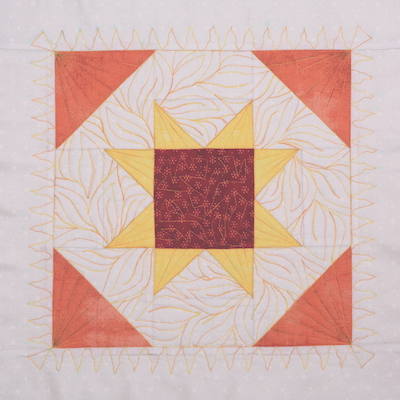 Above is February's block. I finished the quilting today. NOT keeping up, am I?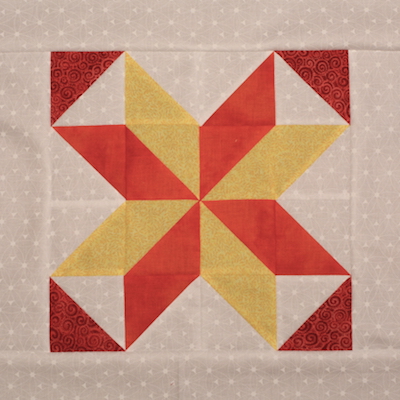 March's block. I pieced it yesterday, but my fabric markers are running out of ink and pencil is out of refills, so I didn't get it marked. I'll have to grab a new pen or refill for the pencil Friday while at the local quilt shop.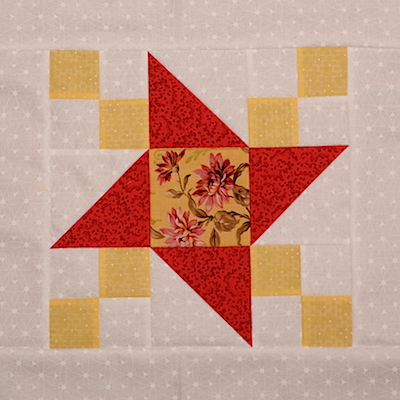 April's block! All pieced – which is this week's assignment, so I'm kind of on schedule, kind of?? ha ha!
Are you particapating in any Block of the Months or Quilt Along programs this year? I'd love to hear about them!
How did I do on last's week To-Do List?
Finish the Facets quilt!  ✔︎ Yes yes yes! I'm so very pleased with it!
Start on Bargello quilt. ✔︎ Started organizing the strips today! I recalculated, and glad I did! I'm aiming for a king size bargello!
Procrastinate even more on the MQBP March block, but go ahead and purchase the April block.  ✗  Ha Ha! I didn't procrastinate! I pieced 2 blocks, and quilted Feb block!  ✔︎ And I did purchase and piece the April block! All caught up for this week!
To-Do List for this week:
Bargello quilt has to be on the top of the list.
Meeting a customer who wants a signature quilt and hobo bag.
I'm linking up to Linky Tuesday , To-Do Tuesday and UFO Link Up!  Have a good week!
Tags: Facets Quilt Along, Linky Tuesday, Machine Quilting Block Party, To-Do Tuesday