I'm working on 2 BOMs this year. It just so happens that both are paper pieced this month.
This is the last month for One Block Wonders hosted by Sandy of Upstairs Hobby Room.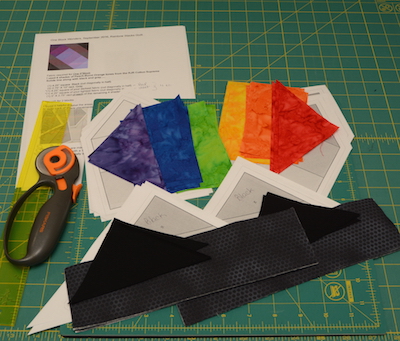 Pattern is printed, and fabrics are cut.
On to piecing. I've made 4 blocks for a table topper. Borders will be added.
Hmmm, now to decide which layout to use for a table topper.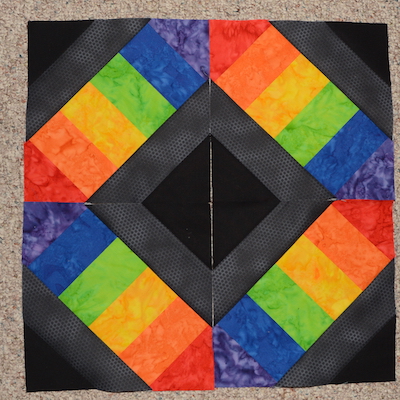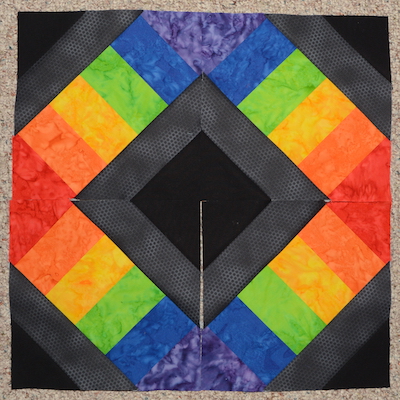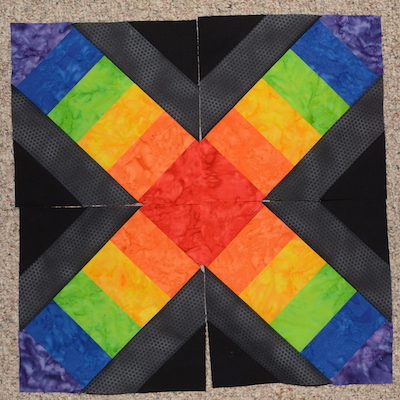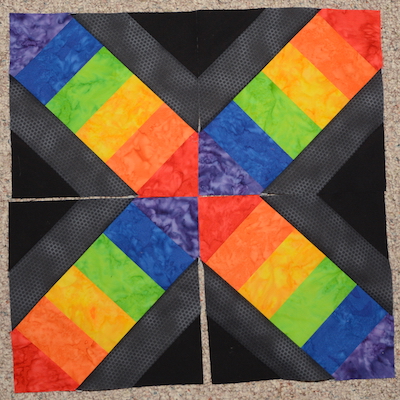 Which do you like best?

Or maybe, linear?
I've enjoyed participating in this year long BOM which started October 2015. Each month Sandy gave us a pattern for one block that we than used anyway we wanted. I mostly made table toppers and table runners, but I did also make on lap size quilt and have one prepped for sewing which will be lap size, but only a few blocks sewn. Funny thing is, it is also a paper pieced pattern! When I get the current table topper pieced, I'll have 10 quilt tops ready to sandwich and quilt, I have one underway with some quilting, and that one quilt top to finish paper piecing.
The next BOM is Leah Day's Machine Quilting Block Party.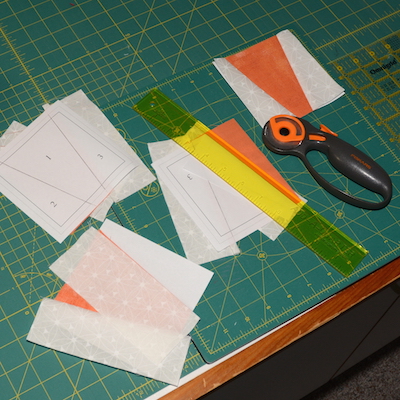 Paper piecing underway, trimming the extra fabric to 1/4″.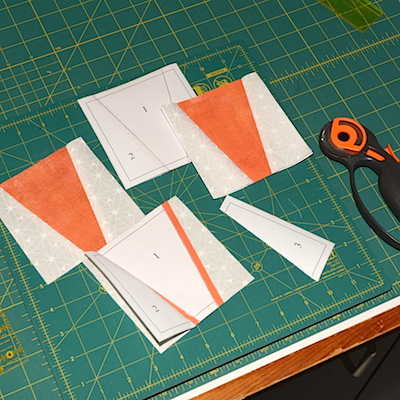 Paper pieced units trimmed to 4 1/5″ square. Time to remove the paper.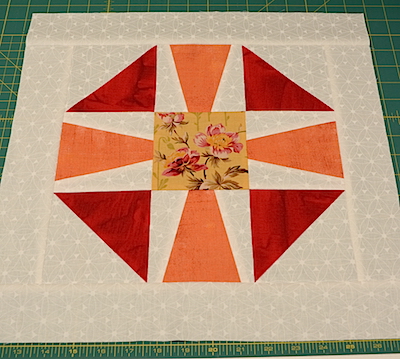 Block all pieced and pressed. It's ready to be marked, sandwiched, and quilted. This month Leah is going to teach how to put the quilted blocks together in the quilt-as-you-go method.
I have a non quilting new-to-me toy.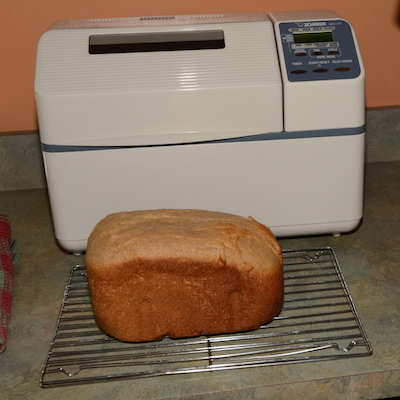 It's a Zojirushi Bread Machine that makes a 2 pound loaf. I still have some tweaking to do to perfect the recipe. And then there will be so much to explore. The manual says you can make jam and cakes in it too. Sounds interesting, I'll have to give those a try once I'm happy with my whole wheat bread!
How did I do on last week's To-Do List?
Binding t-shirt quilt (picking up from quilter this week) ✓
Piece September's block for the Machine Quilting Block Party. ✓
Download last One Block Wonders BOM pattern. Can't believe we are already on the 12 month! ✓
To-Do List for this week:
Shop Hop with friends Thursday!
Mark and quilt September's block for the Machine Quilting Block Party.
Start Christmas Tree Skirts