For the month of May, I have decided to continue with practice in FMQ and ruler work as my goal. I have four small quilts waiting for my attention. Two are from demos I did back in 2014-15 at a local quilt shop. Another is a table runner made from a Bali Batik strip pack, and the last is from the One Block Wonders BOM I participated in last year.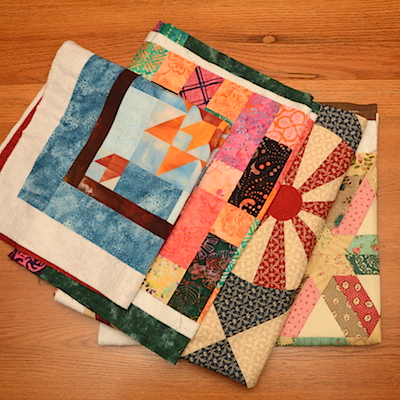 My goal will be to do a different design in each of the four quilts. Anything from simple grid work, to (I hope) a Clam Shell design. This goal will not include binding, but if I get to that, then it will be all the more special.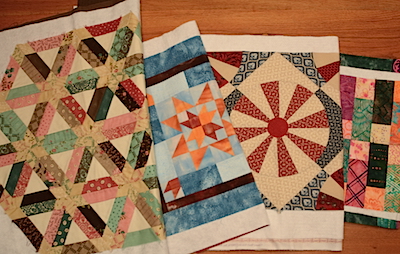 I'm linking to One Monthly Goal over at Elm Street Quilts.
How about you? Are you joining the OMG challenge? Hop on over to Elm Street Quilts and read all about it!
Tags: One Monthly Goal