Thursday my Curvy Quilters group will be meeting for a day of sewing. Since I take along my Featherweight sewing machine and it can only sew straight stitches, I plan on starting a new quilt. I have batiks purchased to make Christa Watson's 'Facets' from her Machine Quilting with Style Book.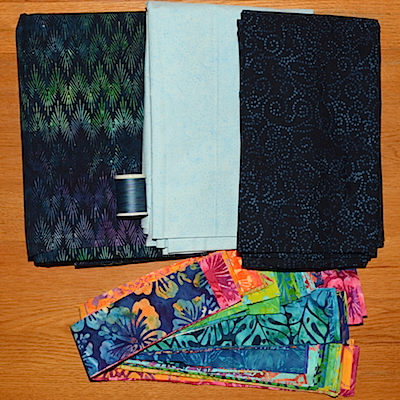 This will be the second time I've made the Facets quilt. I followed along with Christa's Quilt-Along last year.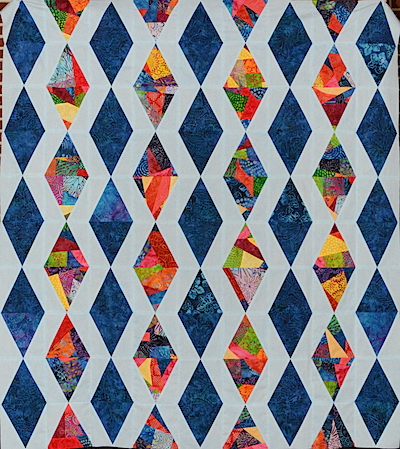 Since son #1  commented on how much he liked the Facets quilt shown above, I've decided to make this one for him. But he requested that it be bed size. I might need more fabric! I had given the first lap size Facets to son #2 and my DIL because she loves batiks.
Last week I completed 3 charity quilts.  Read more about these quilts and see more photos here.
Here are some close ups of the quilting.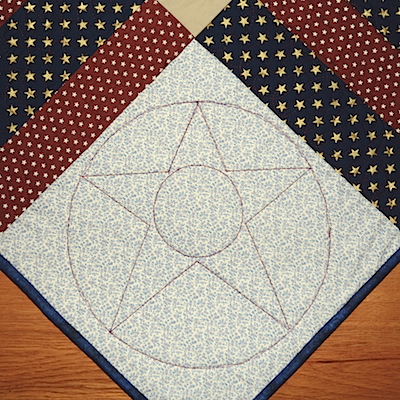 Above, in the corners of this quilt I did this circle/star design. I stitched around the design twice so it showed up nicely on the light fabric.
For the last 2 quilts, I switched to an overall design, stitching edge to edge.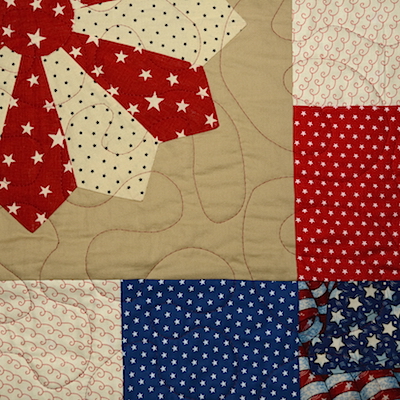 Above, I used a large overall meandering design.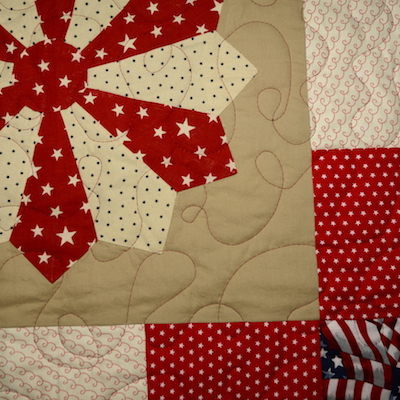 On the above quilt, I added loops to the meandering design.
Phew! 3 quilts completed! Completing them was my One Monthly Goal for April.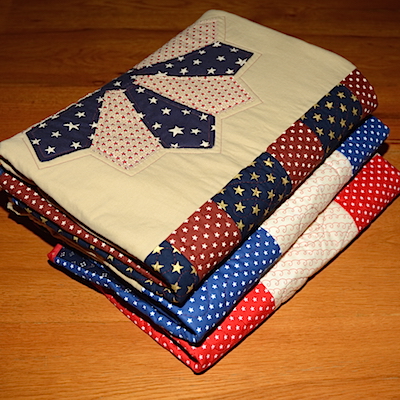 As for the Fusion Blanket, I keep chugging along on the blanket stitches. I think I have only 7 more squares to complete before the next step of crocheting around each square.
And now it is May! You know the saying "April showers bring May flowers?" Hubs and I have taken several walks at local nature preserves, and the wild flowers are bountiful and beautiful this Spring! To name a few, we have seen Phlox, Wild Geranium, Spring Beauties, Trilliums, and my favorite- Jack in the Pulpit.
I'll leave you with 2 photos borrowed from the internet.
Phlox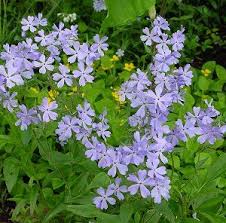 and Wild Geraniums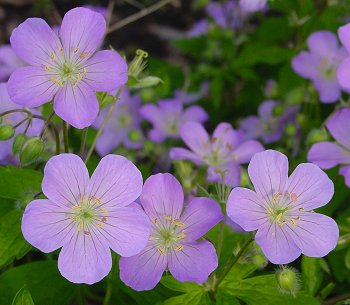 I hope you are enjoying the season in your part of the world!
How did I do on last week's To-Do List?
Finish 3 charity quilts. Tops are pieced. Maybe backs, hope so. Sandwich, quilt, and bind. One is almost complete. ✔️ Yes!
Keep plugging away on Fusion Blanket – blanket stitch squares. ✔️ Plugging away on it is about right. One little square at a time.
This week's To-Do List:
Work on 'Facets' at Curvy Quilters this Thursday.
Finish blanket stitching the Fusion squares!
Quilt the One Block Wonders quilt that I pieced last July. This is part of my One Monthly Goal for May.
I'm linking to To-Do Tuesday and Linky Tuesday.