It's April and no fooling!
I found 3 more charity quilt tops last week.
I thought I was all caught up on charity quilt UFO tops.
But while looking for a back for another quilt,
I came across 3 more tops intended to be veteran quilts.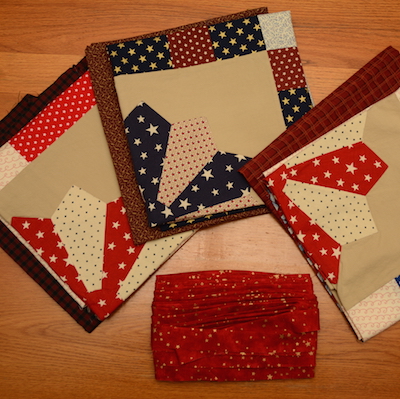 With the tops, I had backs, batting, and even binding strips folded all together in a nice neat pile.
My goal for April will be to complete these three quilts with FMQ and binding.
Linking to
One Monthly Goal over at Elm Street Quilts.
Tags: One Monthly Goal