My goal for March was to complete 2 charity quilts with free motion quilting and binding.
Here are 3 charity quilts as I left them several years ago. I completed one for my February goal.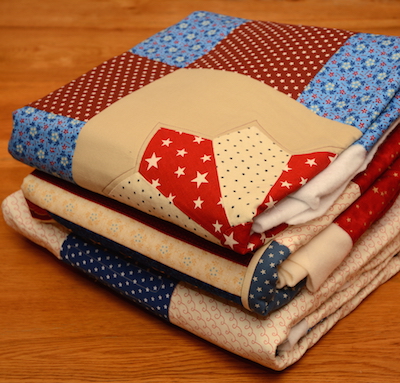 When I pulled them out of storage I thought they were just tops and backs. But I found that I had already sandwiched them and each had some straight line quilting.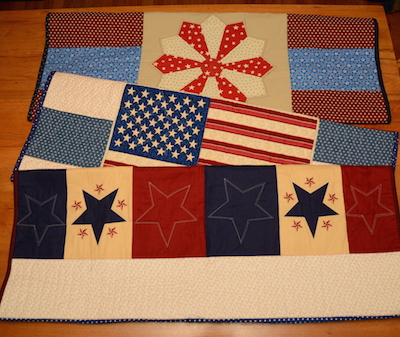 Here are all three quilts, complete with simple free motion quilting, some ruler work for the straight lines (stars), and binding attached. That was a happy yet simple goal for a very busy March. I plan on tackling a larger quilt with more quilting next month.
Linking to One Monthly Goal over at Elm Street Quilts. Thank you Patty for the link up!
Tags: One Monthly Goal