Sunday, July 1st, 2018
Hello fellow Goal setters! Since July is looking to be another crazy month with not much sewing room time, my goal will be to continue with FMQ the Chic Country quilt.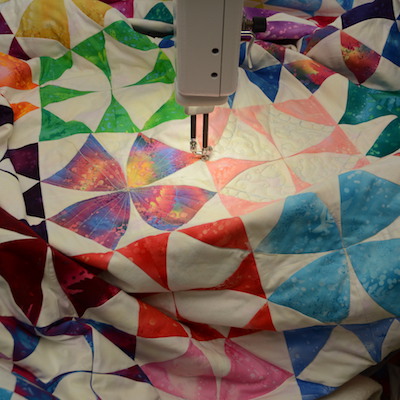 I don't think I'll be completing it this month, but I hope to make progress. Maybe I'll even make the binding for it. I love having the binding all ready before the quilting is finished. That way once it is quilted I can jump right in and attach the binding – instead of getting frustrated digging around for the right fabric, making the binding – it is there and ready to go!
July goal – make headway on FMQ Chic Country quilt.
Linking to One Monthly Goal with Patty at Elm Street Quilts.