My goal to start the New Year was to bind a quilt for my grandson.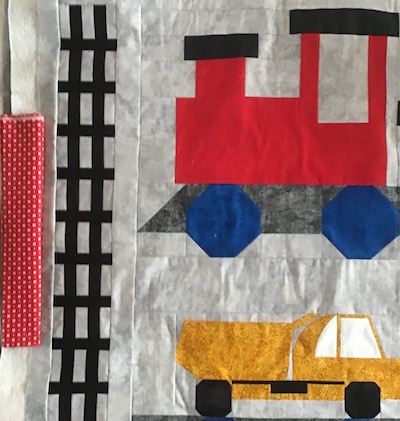 I used the red and white print for the binding.
Bound and washed and ready to gift to my grandson for his 3rd birthday!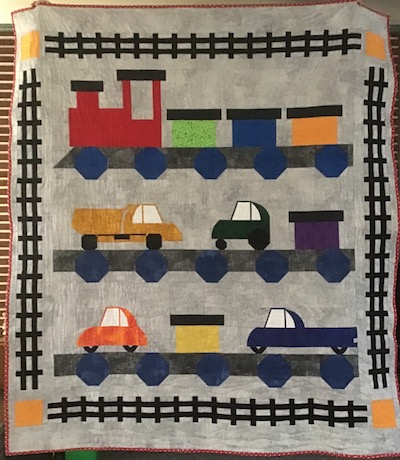 All Aboard! all bound.
Here is my grandson and granddaughter inspecting the quilt!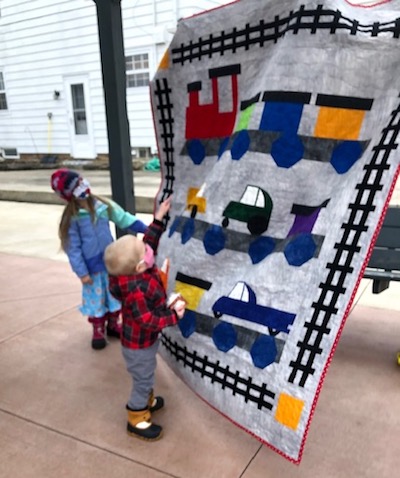 He loved pointing to all the cars and the train engine!
After gifting the train quilt, I moved on to appliqué.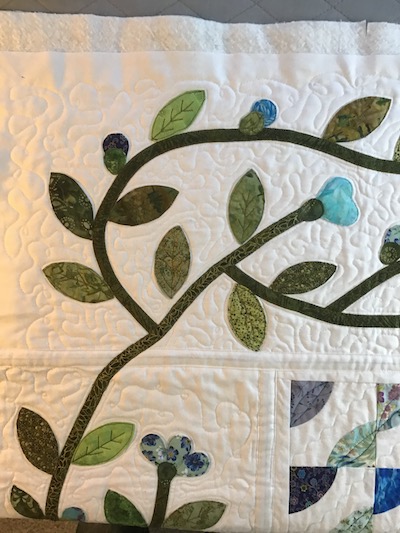 Vines, leaves & flowers now circle the Drunkards Path center to this quilt.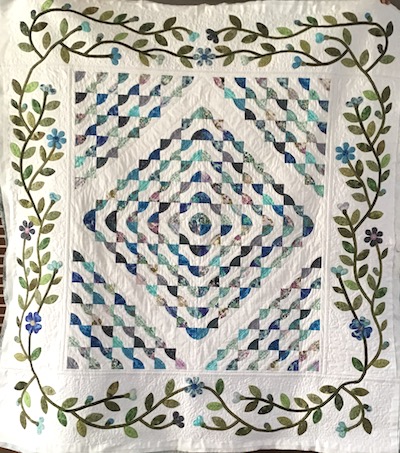 I think that all adds up to a good month!
How was your January goal setting and meeting those goals?
Linking to One Monthly Goal hosted by Patty of Elm Street Quilts.
Tags: One Monthly Goal