Clam Shells! I have 228 prepped and ready to stitch in place to finish a quilt I started back in August 2020.
The clam shells will be the outer border to finish a queen size quilt.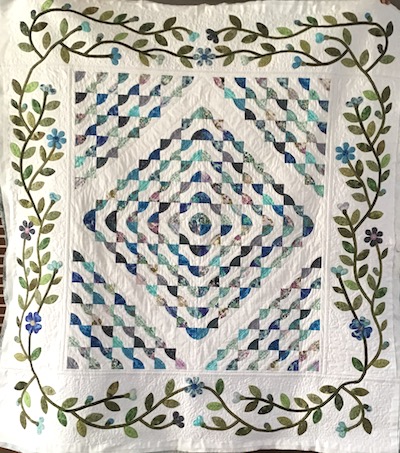 Playing with the clam shells -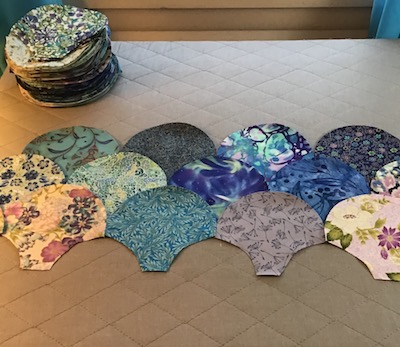 Three deep which will go on a white background. I'm thinking of making one more row – which means prep more clam shells.
After that, the background fabric needs prepped and the clam shells attached! That is my goal for February.
If all goes well, I'll even get this quilted and bound!
Linking to One Monthly Goal hosted by Patty of Elm Street Quilts.
Tags: One Monthly Goal