My goal for September was to quilt and bind three UFO quilts that I'm donating to charity.
The first quilt is Topographical, designed by Sandy of Upstairs Hobby Room.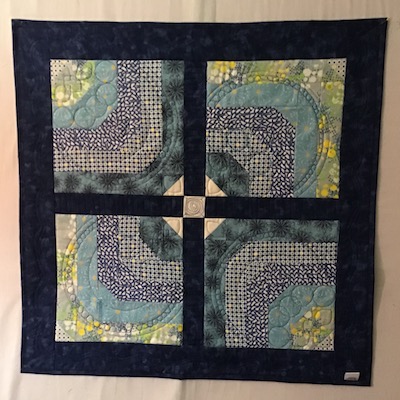 This quilt is 32″ square, quilted with my first attempt at using circle rulers.
Next is Diamond Path, also designed by Sandy of Upstairs Hobby Room.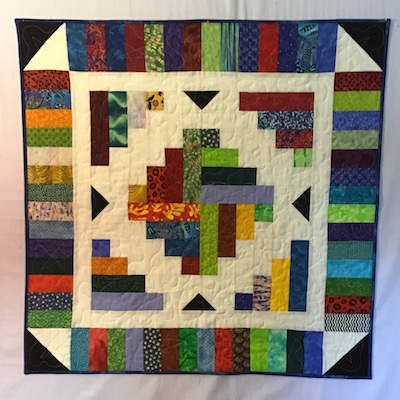 For this quilt I did an all over meander with loops in the center of the quilt and stars in the outer border.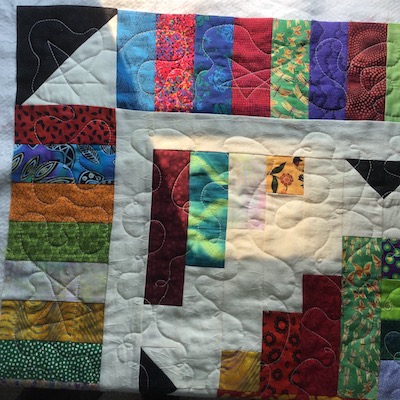 Diamond Path is 38″ square.
Next up is a simple zigzag pieced top with a polar bear back.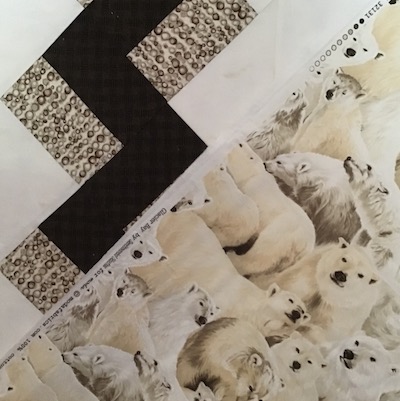 I forgot to get a picture of the finished quilt before sending it off!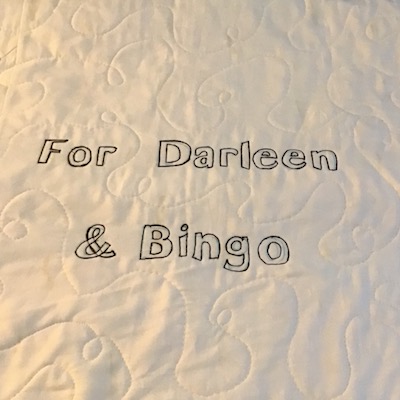 It went to a sweet gal and her stuffed polar bear named Bingo. Because of her group living arrangements, I decided to stitch their names into the top of the quilt so it is obvious  to whom the quilt belongs. The quilt measures 38″ x 44 1/2″ quilted with a large meander with loops.
I'm happy to have met my goal for this month!
Plus I finished a few other little projects. A friend who is no longer quilting gave me a box full of pieced blocks she said I could use to make charity quilts.
Friendship Star made of 30s like prints.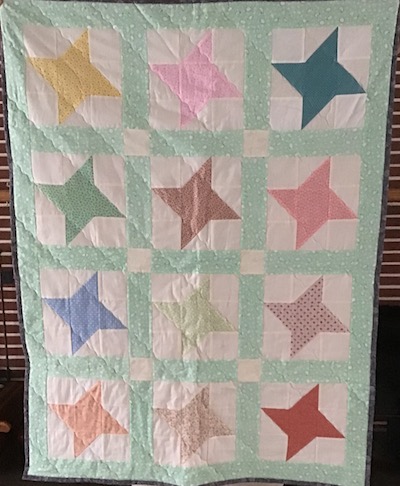 The quilt is 38″ x 49″ quilted in a diagonal undulating stitch.
Churn Dash made with the same 30 style prints.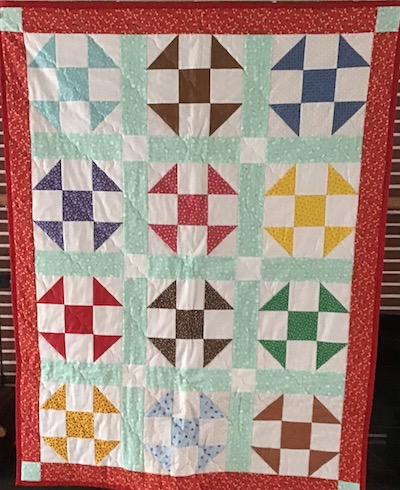 This quilt is also 38″ x 49″ and stitched diagonally across the quilt.
And one more, another Churn Dash.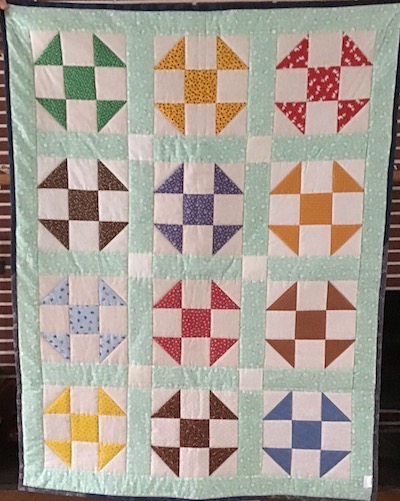 This one I quilted stitch-in-the-ditch.
This has been a good month for finishing up some UFOs!
Linking to OMG hosted by Patty of Elm Street Quilts.
Tags: One Monthly Goal