I've been quiet since April. While absent from my blog, I have accomplished some little bits of sewing – mostly charity quilts. It's time to get things moving again! So why not get reacquainted by setting a goal for September?
I've pulled three UFOs (unfinished objects) all small quilts, from my closet. The tops are all pieced, all three have backs ready, two have batting cut, and one has fabric pulled for binding. Let's see if I can get these quilted and bound this month. I'll set my goal for just two completed quilts, but if I get to the third, all the better!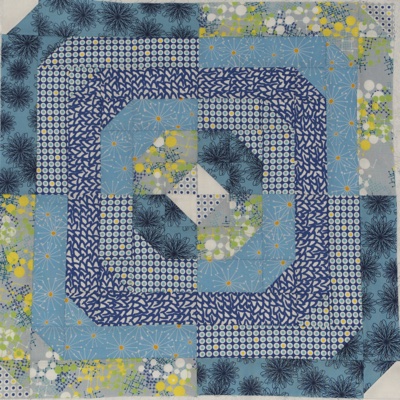 This quilt top is 32″ square. It is called Topographical from Upstairs Hobby Room One Block Wonders QAL June 2016! It's an oldie! A border has been added, not photoed. Now to quilt and bind.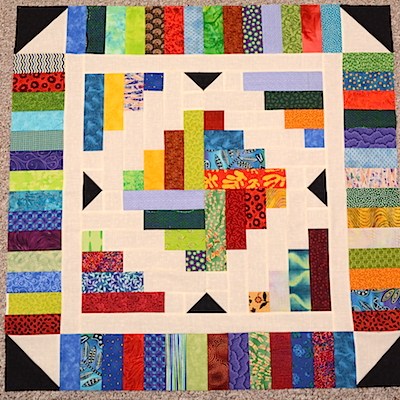 Diamond Path, 38″ square, was April 2016 One Block Wonder QAL design. I do love the colorful fabrics in this one.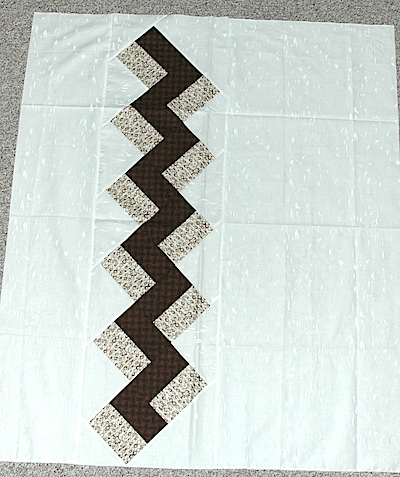 This is a simple zigzag quilt top I made in 2014! Goodness! Why don't I just finish what I start!?  There is a polar bear print waiting for the back which will liven it up a bit and making it a nice quilt to donate.
September goal – finish up as least 2 long neglected quilt tops.
Linking to One Monthly Goal hosted by Patty of Elm Street Quilts.
Happy Quilting All for the month of September!
Tags: One Monthly Goal