I'm making good progress! Which was my goal for March. Progress on a Clam Shell border.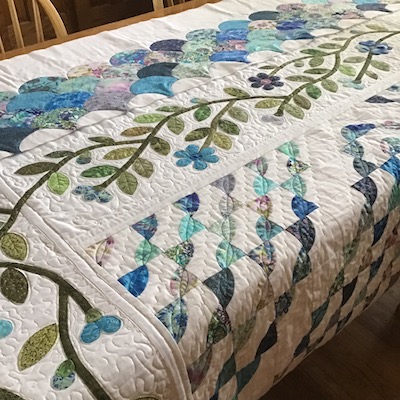 I now have 3 borders completed, but not attached to the quilt.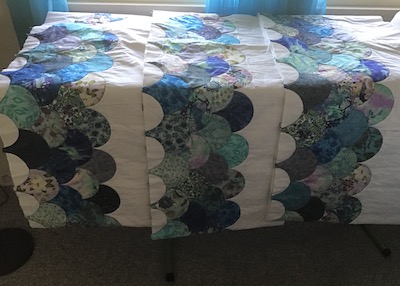 I machine blanket stitched the clams in place, one row at a time, building on top of the previous row.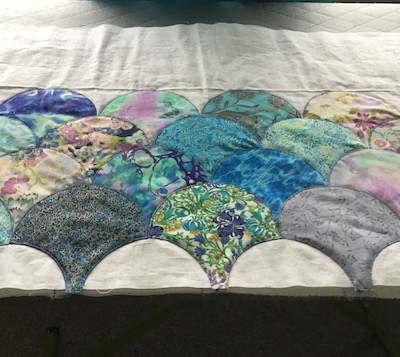 Here is the final side.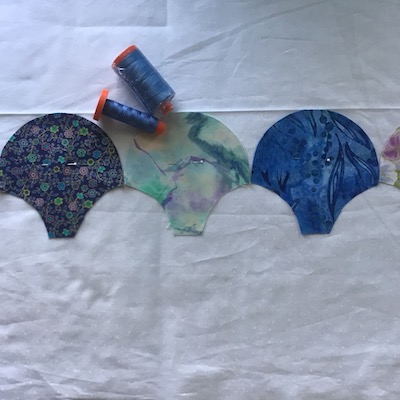 First row of clam shells pinned in place.
One more side! I feel like I'm finally seeing the end of piecing this quilt top!
Linking to One Monthly Goal hosted by Patty of Elm Street Quilts.
Tags: One Monthly Goal