Squirrels! It's Spring and so many are running around! The animal type, and the quilting type – quilt alongs! I decided to go ahead and play along with Sew Kind of Wonderful's Rock the Block quilt along. Every Thursday they are showing a new free block with a video. We have completed three weeks.
Week one: Mesmerized.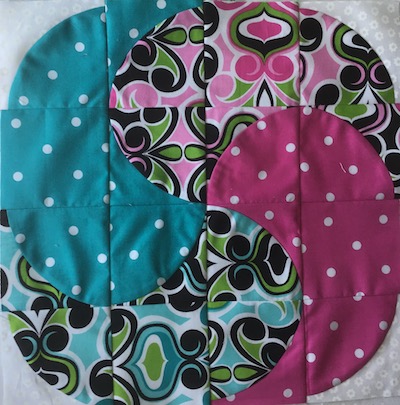 14 1/2″ square
Week two: Links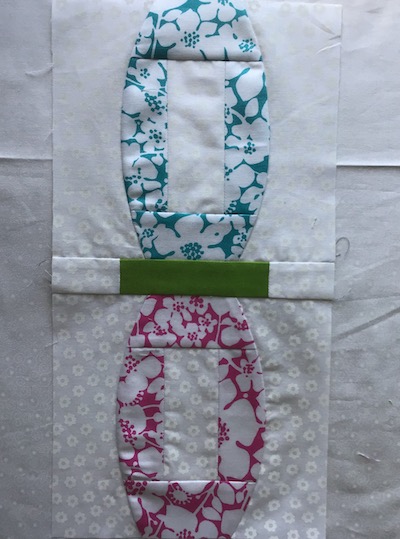 7 1/2″ x 14 1/2″
Week three: Crown Flower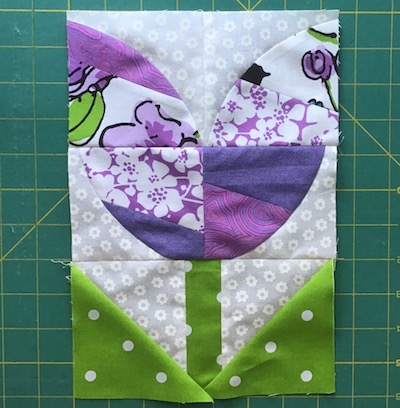 7 1/2 x 11″
There will be 9 blocks in all, and then sashing. Instructions list how many of each block to make. Right now I'm only making one of each. I don't need another large quilt, so I'll see as this QAL progresses if one each will work for a small quilt. If not, I can always go back and make more blocks. As you can see Sew Kind of Wonderful loves curved piecing! They have created three rulers for curved piecing. I happen to own them all and have used them all – I like curved piecing too. Which is why I jumped in on the QAL.
Clam Shells! I now have three sides of the clam shell border completed. And first row of fourth border pinned.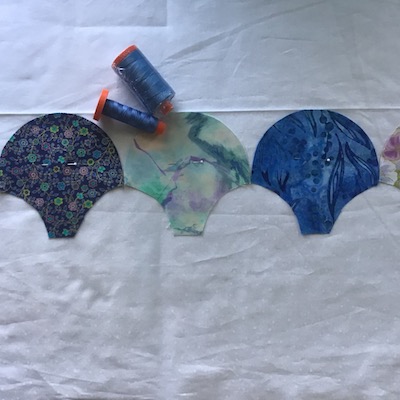 Not sure if I have enough thread on that spool to finish, but here is hoping. My LQS did not have a matching thread. After stitching the final fourth side it will be time to sandwich and quilt.
Spring flowers continue to bloom!
Daffodils! Two varieties so far. There are a few more varieties yet to open up.
Happy Easter all! I pray you know God's blessings.
Last Week's To-Do List:
Clam Shells – keep multiplying! ✔️3 sides completed!
Maybe follow a squirrel … Sew Kind of Wonderful QAL  ✔️ 3 blocks made
This Week's To-Do List:
Finish appliquéing clam shells.
Next block of Rock the Block.
Linking to To-Do Tuesday.