Are you getting tired of me posting my appliqué Clam Shells?
This week I had time to pin and stitch 3 more rows in place.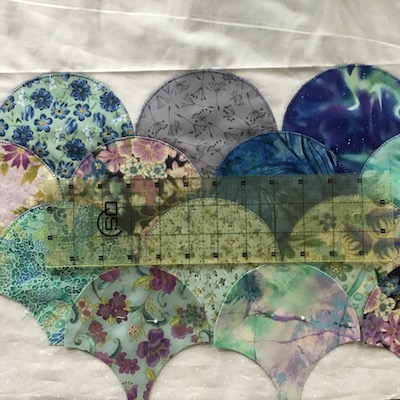 The ruler is showing how I'm lining up the next row. I'm measuring down from the top of the previous row by 2 1/4 inch. Pinning, and then stitching with a blanket stitch. After I stitch this last row in place, I move on to the top and bottom borders.  4 more rows of clam shells on each.
Spring flowers keep popping up! Here are Prim Roses. They came back! I thought they are an annual, but they must have survived our relatively mild winter.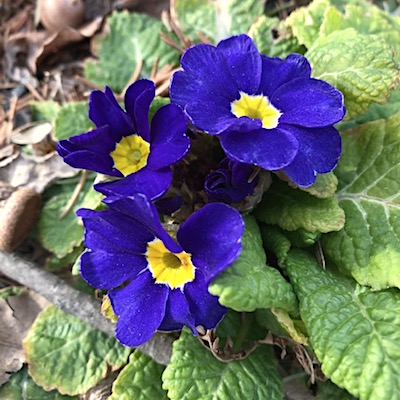 Purple Prim Rose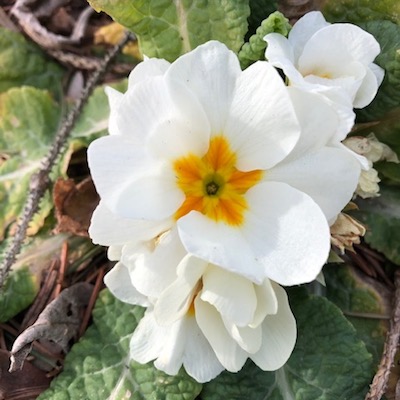 White Prim Rose.
The great outdoors, and some Spring Cleaning might be keeping me away from my sewing machine. But I really want to finish this quilt for my son and DILove!
Last Week's To-Do List:
Continue with Clam Shells ✔️
Project Quilting 12.6 – last challenge! What will I do?  ✔️ Completed! I made a mini Indiana Puzzle mug rug.
This Week's To-Do List:
Clam Shells – keep multiplying!
Maybe follow a squirrel … Sew Kind of Wonderful QAL
Linking to To-Do Tuesday