Christmas gifts!
I have 6 little gifts I want to make for friends for Christmas. I bought a variety of cute hangers to display little quilts that I'll be making.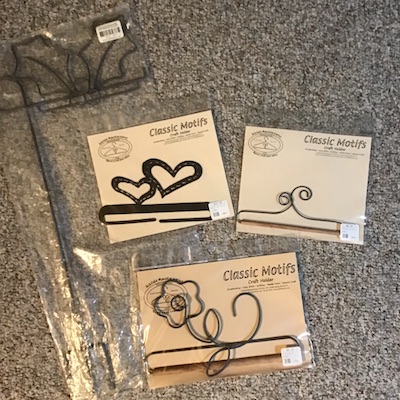 The hangers are made at Ackfeld Manufacturing in Reeds Spring, MO. They measure 6″ – 8″  for the width of a little quilt. I found them at Creative Fires quilt shop in Springfield, OH. The larger Holly Leaf hanger I found at Quilts N Gifts, Bluffton, IN.
My goal for November will be to make a few of the gifts. I'm not sure I'll get to all 6, so that's not the goal. The goal is progress on them, and I'll be happy if I finish a few.
I did squeeze in some Christmas gift sewing over the Summer.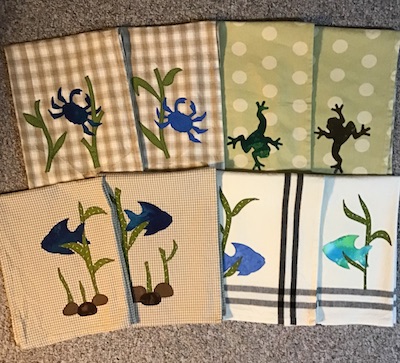 Tea Towels! I added fusible appliqué to purchased tea towels. Most shapes cut on a friend's Accucutter. Blanket Stitched. Gifts for my sister and 3 Sister-in-Laws.
Goal for November – progress on little quilts that will be paired with the cute little metal hangers.
Linking to One Monthly Goal hosted by Patty of Elm Street Quilts.
Tags: One Monthly Goal