Tuesday, March 26th, 2019
After finishing the 4 baby quilt tops, it was time to move on to a t-shirt quilt.
A longarm quilting friend asked if I'd put the t-shirt top together, and she will do the quilting. The client wanted green sashing with no corner stones. As mentioned in a previous post, I like to use corner stones to help keep the blocks all lined up nice and straight.
It just seems more time consuming to me to match up blocks from row to row without the use of corner stones. Here's how I solved that problem.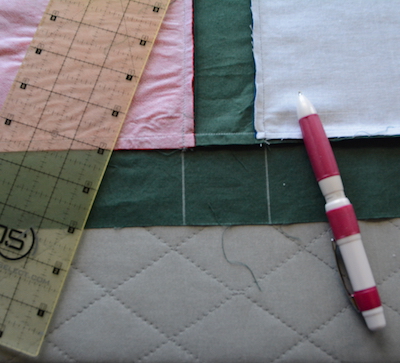 Mark a chalk line from sewn seam on to sashing.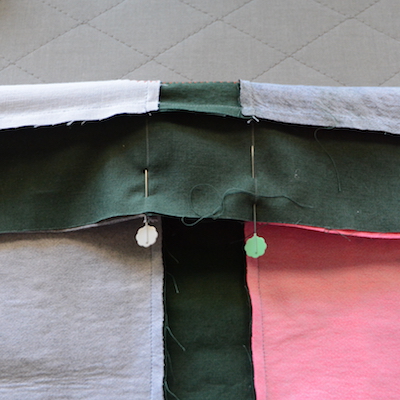 Pin next row matching seams with drawn chalk line.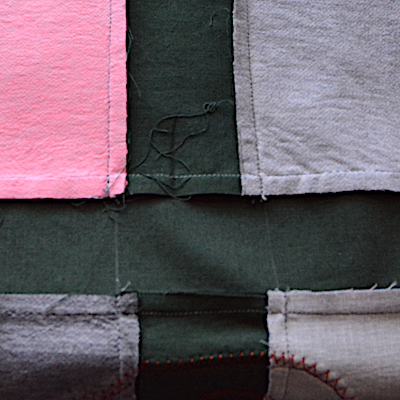 Stitch seam, aligning blocks up nice and straight.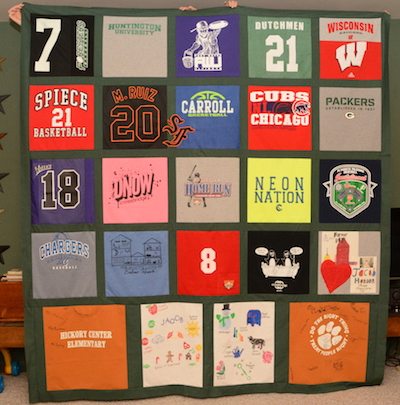 Rows all lined up with out corner stones. And ready to head back to the longarm quilter.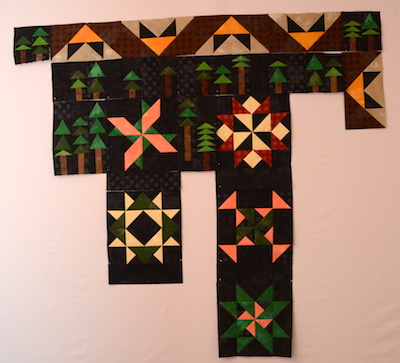 Mystery quilt: making a little progress with more trees pieced, and 2 more blocks pieced.
Last week's to-do list:
Finish up one more baby quilt for charity. ✔️ I have a total of 4 tops completed.
Keep working on Mystery quilt.  ✔️ Slow going, but progress.
This week's to-do list:
Finish piecing Mystery quilt top.
Linking to To-Do Tuesday.